Making the Perfect Selections | Family Room
by Haus of Blaylock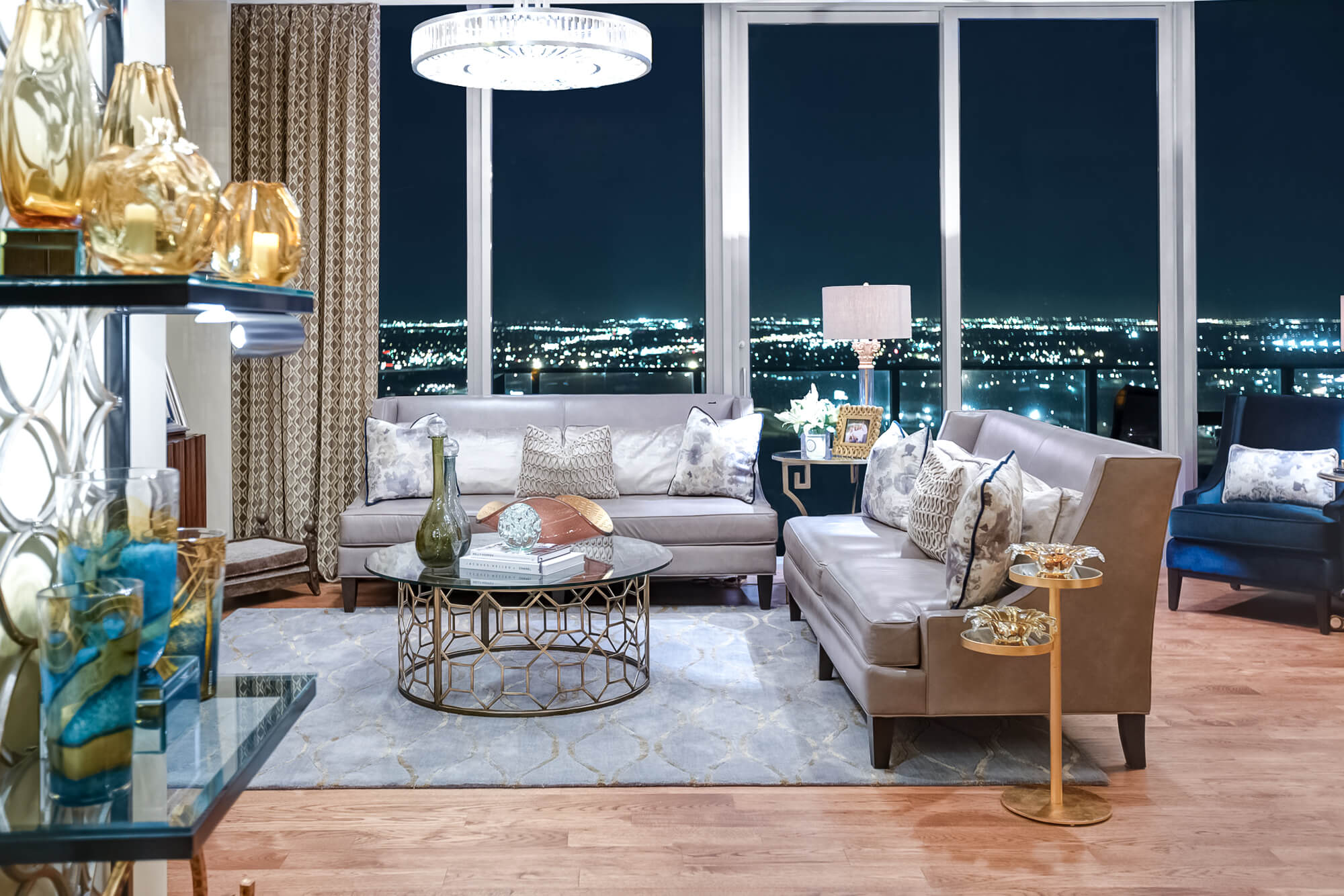 The family room is the heart of every home, making it the most significant. A space that portrays personality while simultaneously catering to the needs of your family.
Sofa vs Sectional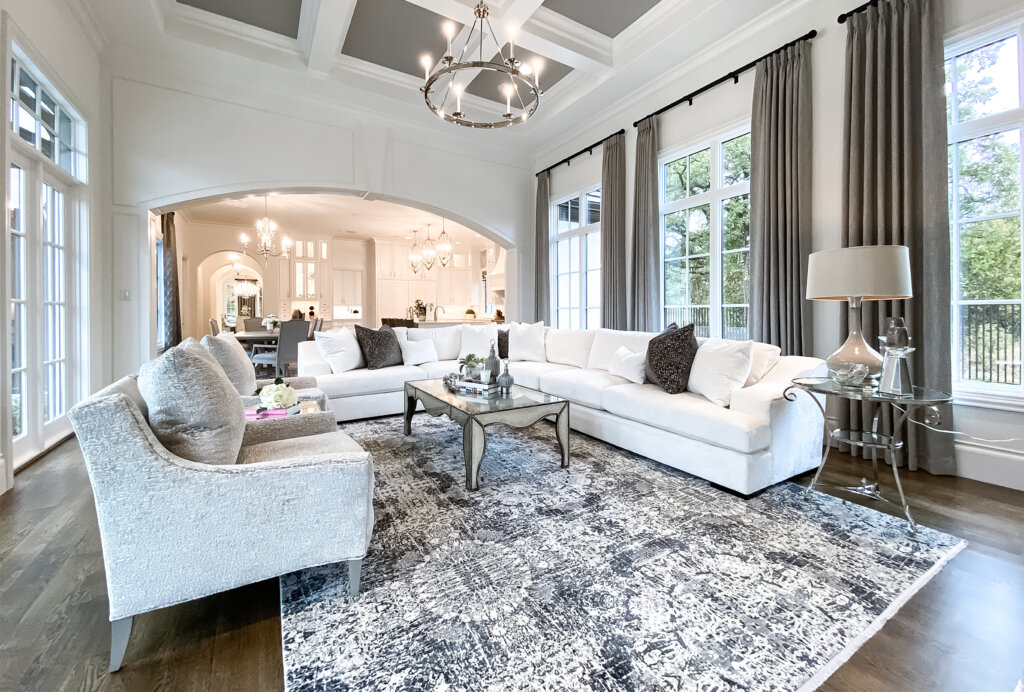 The first order of business when decorating the family room is the seating. I'll discuss with my client how they want to live in the room and how many people will be using the room. How many seats are needed? How are you going to be using the seats? Do you want the option to sit and lay, or are you most concerned with how many seats are in the room.
Along with that, I discuss the flow of the room. All of this is important and needs to be addressed before selections are made. This helps me determine how many pieces I'll need to suit my client's needs. The size of the room itself plays a huge factor in the sizing of pieces and how everything works proportionately to one another. Just be sure to allow for a minimum of 3 feet of walkable space around the perimeter.
Coffee Table, Lamps, and Console Table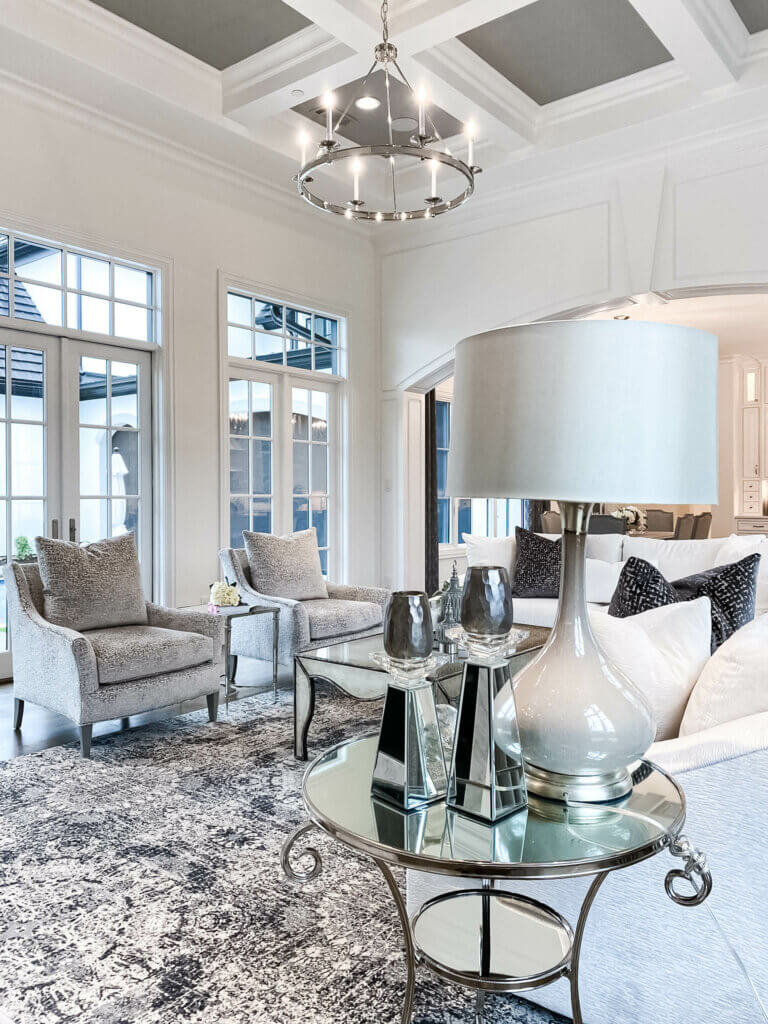 There should be a surface nearby for every seat in the great room for people to place beverages, personal items, etc. You always want a minimum of 18″ of walkable space between the coffee table and the couch. I love having an accent table or two nearby to use as an easily moveable surface to accommodate everyone in the room. Just like having a surface for every seat, you also want lighting. The lighting can vary between a task or accent, and for lamps, I always go with about 28-33″ in height.
If you have enough space in the room, I love adding a console table for some extra surface space, plus it makes a great surface to place additional lamps. For console tables that want to be placed behind the couch, you never want to exceed the couch's height and want the length of the console table to be ⅔ of the couch's length.
Rug Sizes
Last but not least, the rug! When selecting rug sizes for any room, it can get a little tricky, but I always say the bigger, the better! The goal is to try to fit the front of every piece of furniture onto it. This way, the rug becomes the anchor for the room. Just be sure the rug isn't so big that it overflows past the backs of the furniture in the room; this will make it appear overwhelming. Ultimately, the size of the rug will depend on the size of the room and the placement of the furniture.