Picking Your Patterns | Luxury Design
by Haus of Blaylock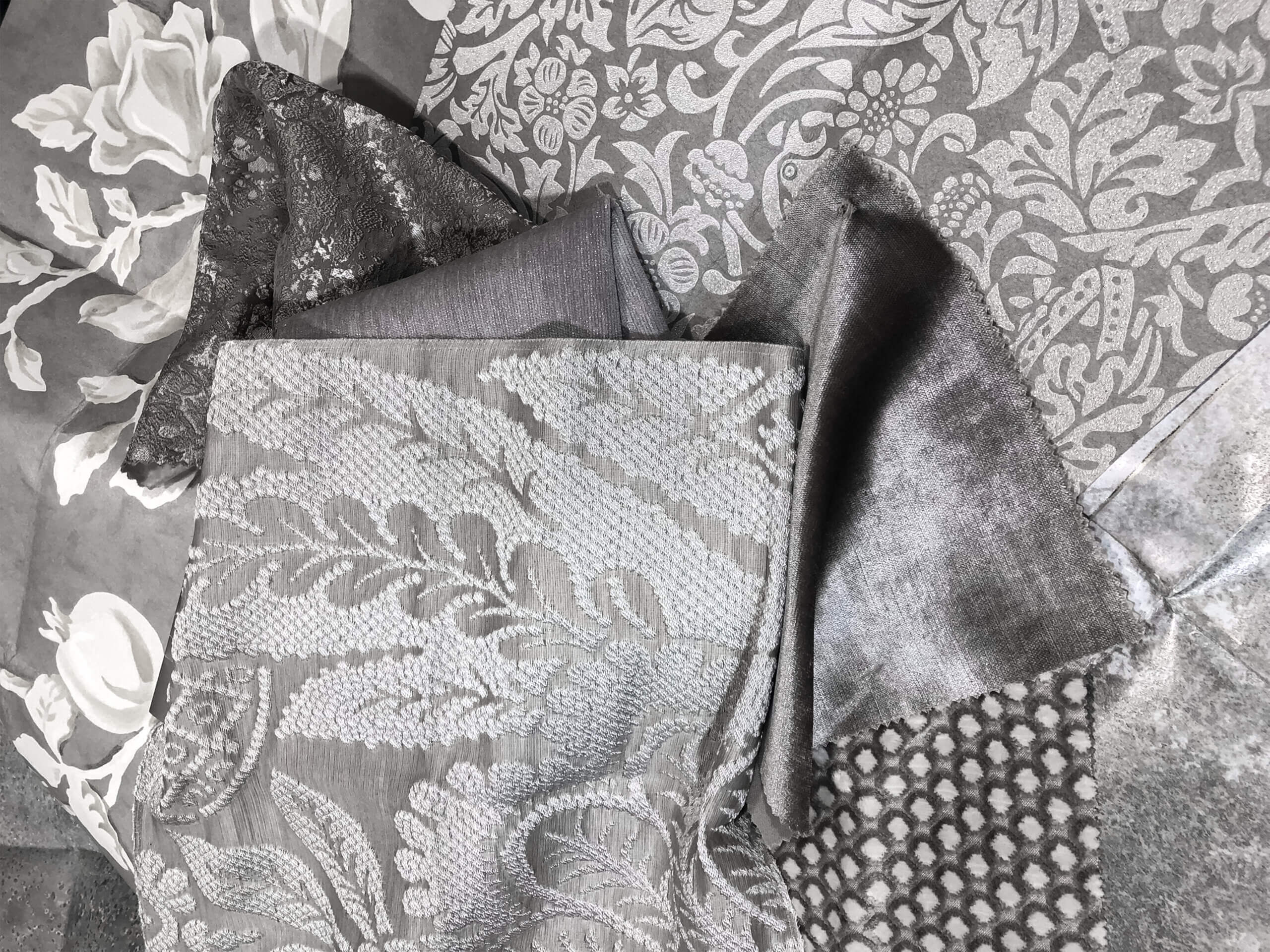 Patterns make up such a huge part of interior design. They're a part of flooring, drapery; you name it! So it's always exciting to mix and match patterns and create an eloquent design for my clients they can't get anywhere else. Of course, it takes a lot of effort to create a palette, but don't fret. I'll be giving you some of my tips and tricks in today's blog!
There's a science behind using patterns because they act as a space-expanding tool. So the first question you need to ask yourself is, what's your style? Are you looking for elegance? Sophistication? The easiest way of figuring out your style is by looking at the clothes inside your closet. What colors do you see? What patterns do you see?
The key to matching patterns and colors is balance. When I start a new project, one of the most significant steps is discussing my client's style and color palette. Doing this helps me determine whether to use a warm or cool color palette.
Flooring
Let's start with the first space you come across when you enter a home, the entry. The entry is such an exciting area to design for new home designs because you can introduce a tile that you won't be using in regular rooms like the living room or the bedrooms. Take a look at this Modern-Day French Manor Foyer I designed. The marble tile flooring and the carpeted staircase parallel each other perfectly in elegance and color.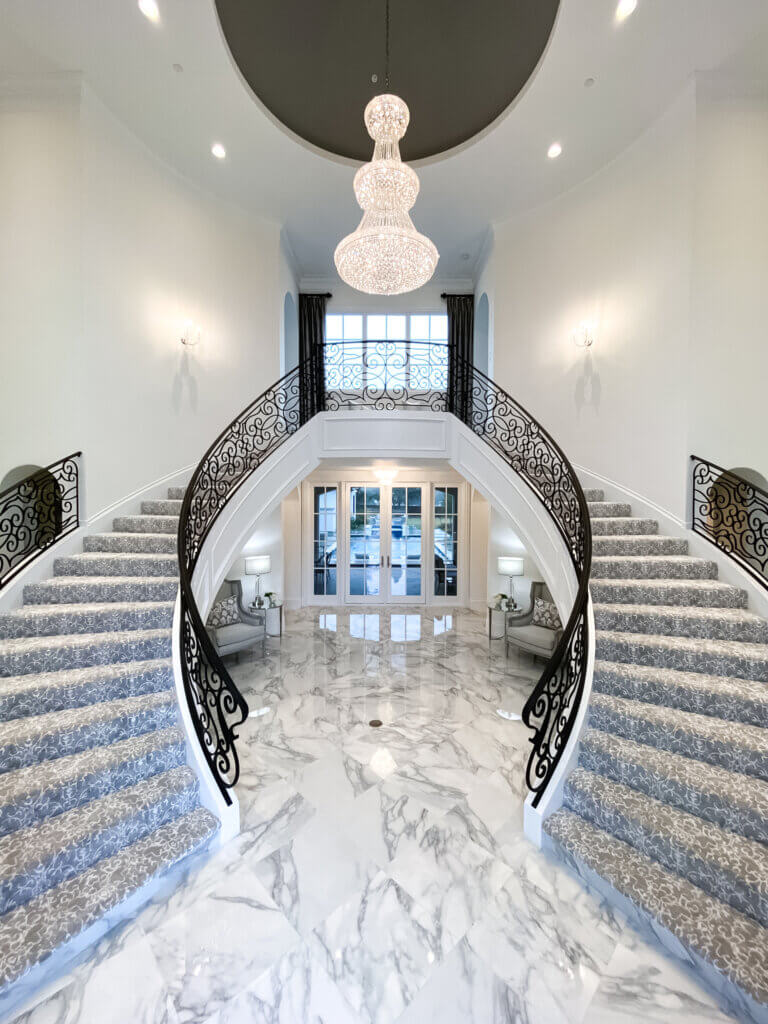 Rugs
Rather than patterned tiling, rugs will be the better choice for everyday living areas like the family room and bedrooms. They offer texture to soften the space while providing personality to the room through the pattern and colors of the rug. Think of the overall aesthetic of the home. What are you trying to convey? What are you trying to express? Then, make sure the rug pattern maintains that aesthetic.
Another helpful tip when selecting patterns for your home is to look at their scale. If the space is small, you don't want to use large-scale patterns, just like you don't want to include small-scale patterns in a large space.