Designing a Nursery: The 5 Things to Consider
by Haus of Blaylock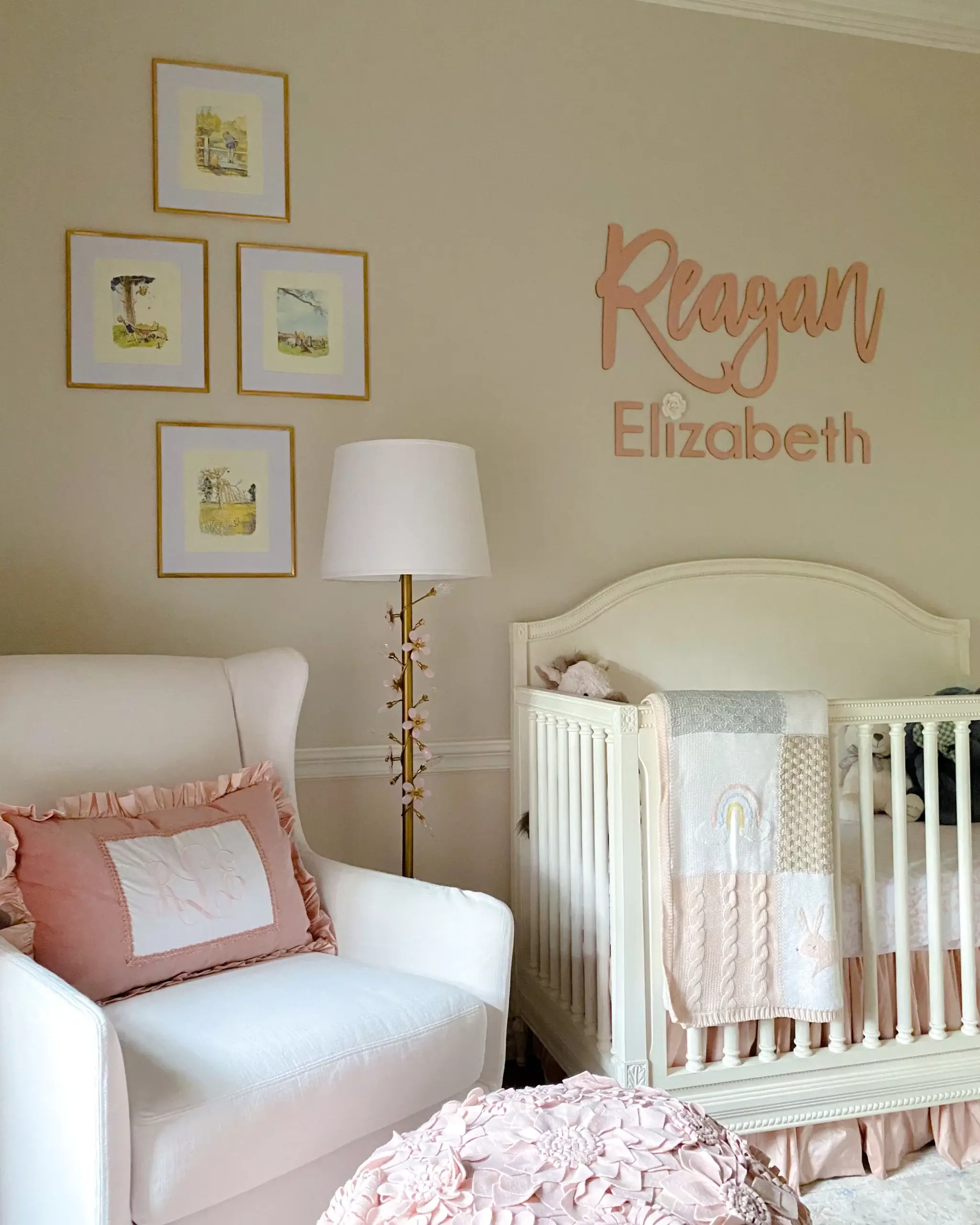 Designing and decorating a nursery is one of the most exciting and rewarding projects for any parent-to-be. It's a space that will be home to your little one for the first few years of their life, so it's important to create a warm and welcoming environment that both you and your baby will love. When it comes to designing a nursery, there are a few key elements to consider.
Consideration #1 When Designing a Nursery: The Color Scheme
The color scheme is one of the first things to consider when designing a nursery. While pastel pinks and blues are popular choices for baby rooms, don't be afraid to branch out and choose a more sophisticated palette. Soft, muted tones like beige, blush, and pale grey can create a calming and timeless feel. To add a pop of color, consider incorporating a few accent pieces in a brighter hue, such as a colorful rug or playful wall art.
Consideration #2: The Furniture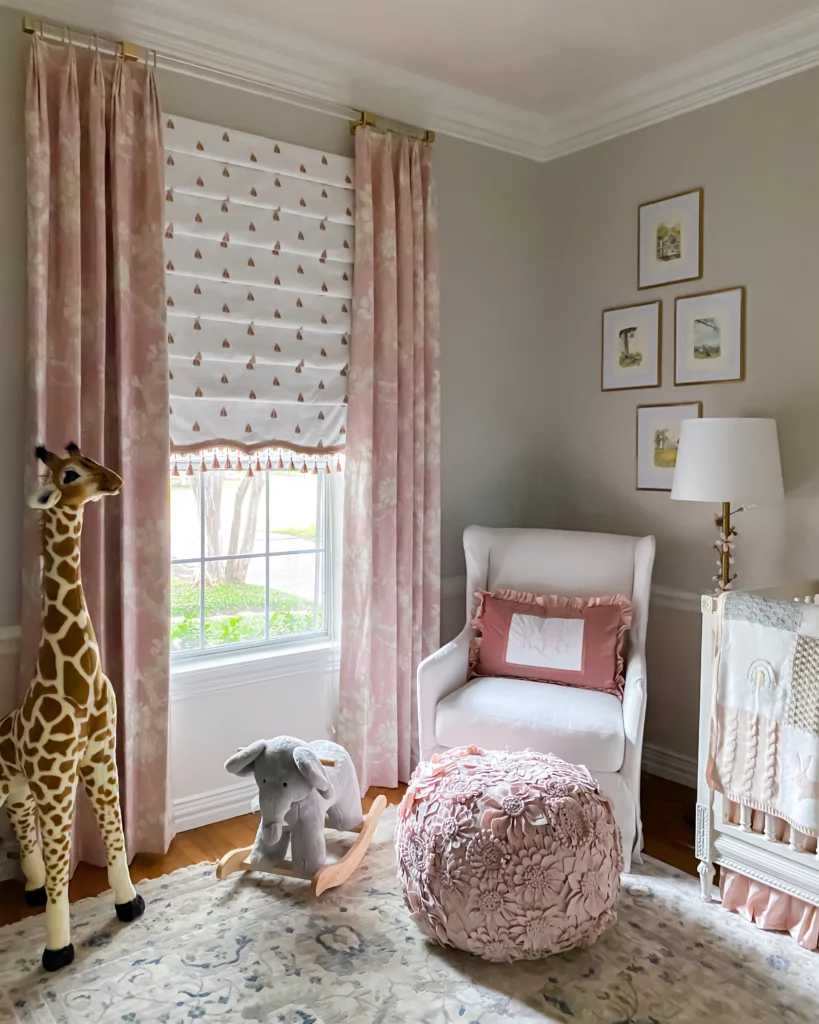 Investing in high-quality pieces that will stand the test of time is essential when it comes to furniture. Choose a stylish and practical crib with features such as adjustable mattress heights and the ability to convert into a toddler bed. A comfortable rocking chair or glider is also a must-have for late-night feedings and snuggles. Look for one with plush upholstery and a supportive frame to ensure maximum comfort.
Consideration #3 When Designing a Nursery: The Decor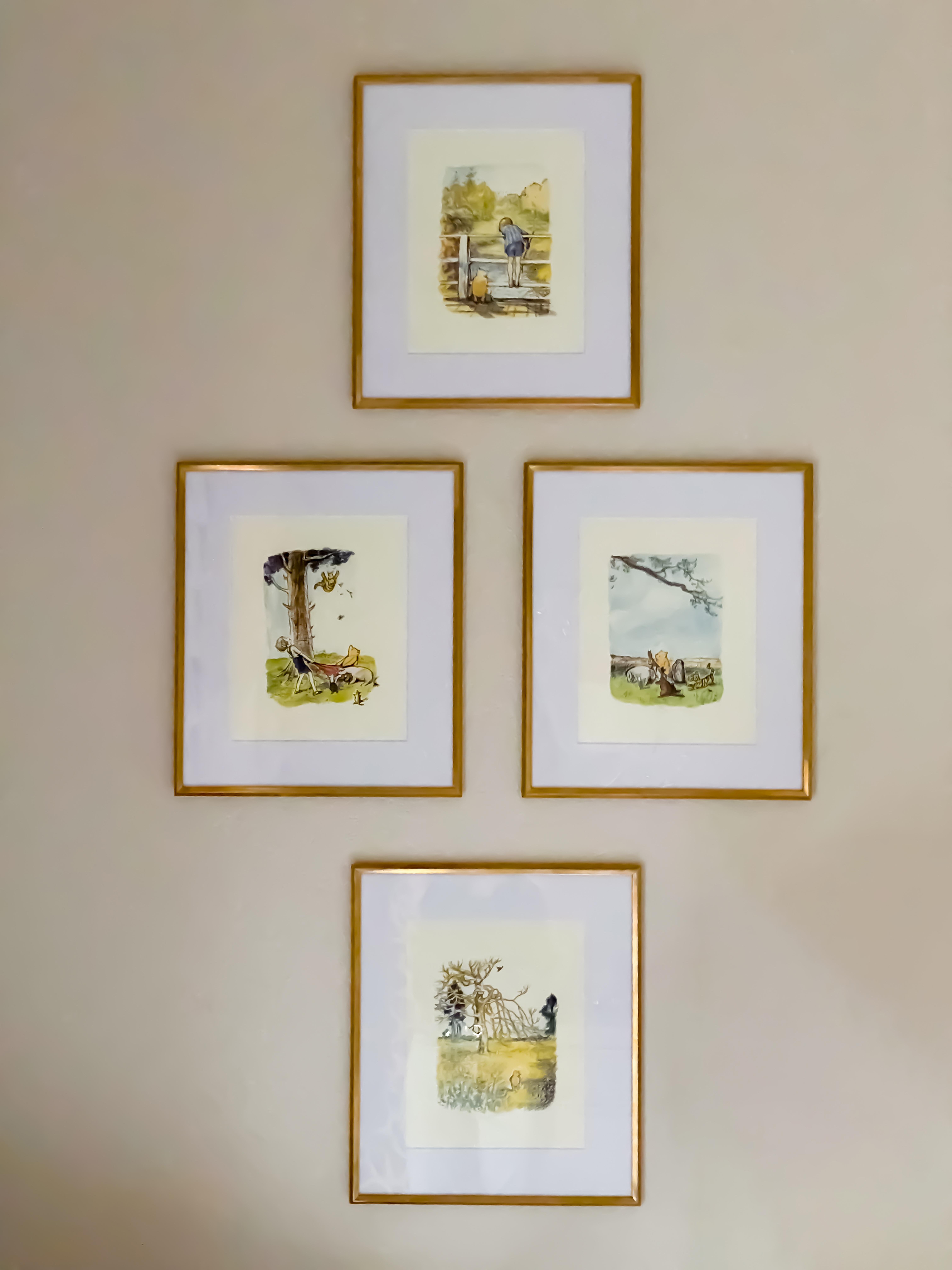 The decor you choose for your nursery is what will really bring the space to life. Consider adding a statement piece, such as a stunning chandelier or oversized wall art, to create a focal point. Soft, plush textiles like a cozy rug and fluffy throw pillows can add warmth and comfort. Don't forget to incorporate plenty of storage solutions to keep the baby's clothes, diapers, and toys organized and easily accessible.
Consideration #4: The Lighting
Lighting is a crucial element of any room, but especially important in a nursery. Consider adding dimmer switches to overhead lights to create a soothing ambiance for bedtime. Soft, warm light from table lamps or floor lamps can create a cozy and welcoming atmosphere, while a nightlight can provide a reassuring glow for middle-of-the-night feedings and diaper changes.
Consideration #5 When Designing a Nursery: The Finishing Touches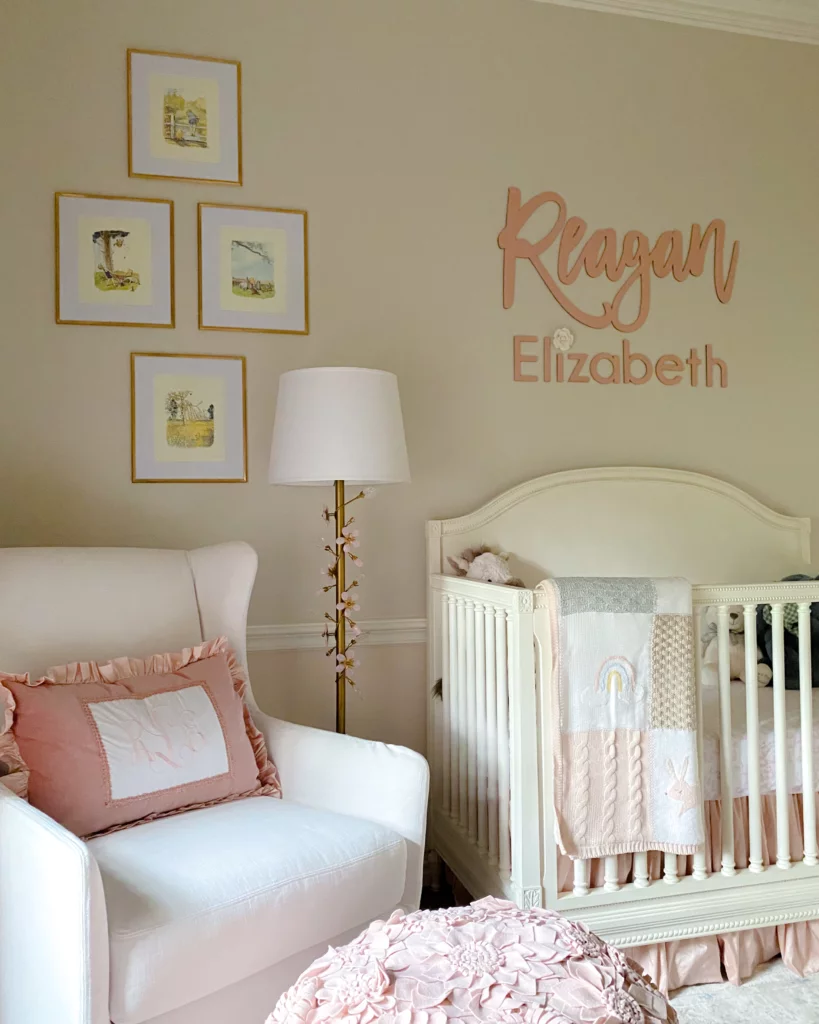 To add the final touches to your nursery, consider adding a few personal touches that reflect your style and personality. Family photos, framed artwork, and sentimental items can make the space feel truly special. Fresh flowers or potted plants can add a touch of nature and warmth, while scented candles or a diffuser can create a relaxing and calming atmosphere.
Designing and decorating a nursery is an exciting and memorable experience. With these luxury interior design tips, you can create a beautiful and functional space in which you and your baby will love spending time. Remember to invest in high-quality furniture and decor pieces that will stand the test of time, and don't forget to add plenty of personal touches to make the space truly your own.
Follow Haus of Blaylock on Instagram: @hausofblaylock
At Haus of Blaylock, we pride ourselves on creating custom interiors tailored to each client. Check out our portfolio to see the various design styles we've accomplished throughout our 25+ years in business.