Creating Your Oasis | Primary Bedrooms
by Haus of Blaylock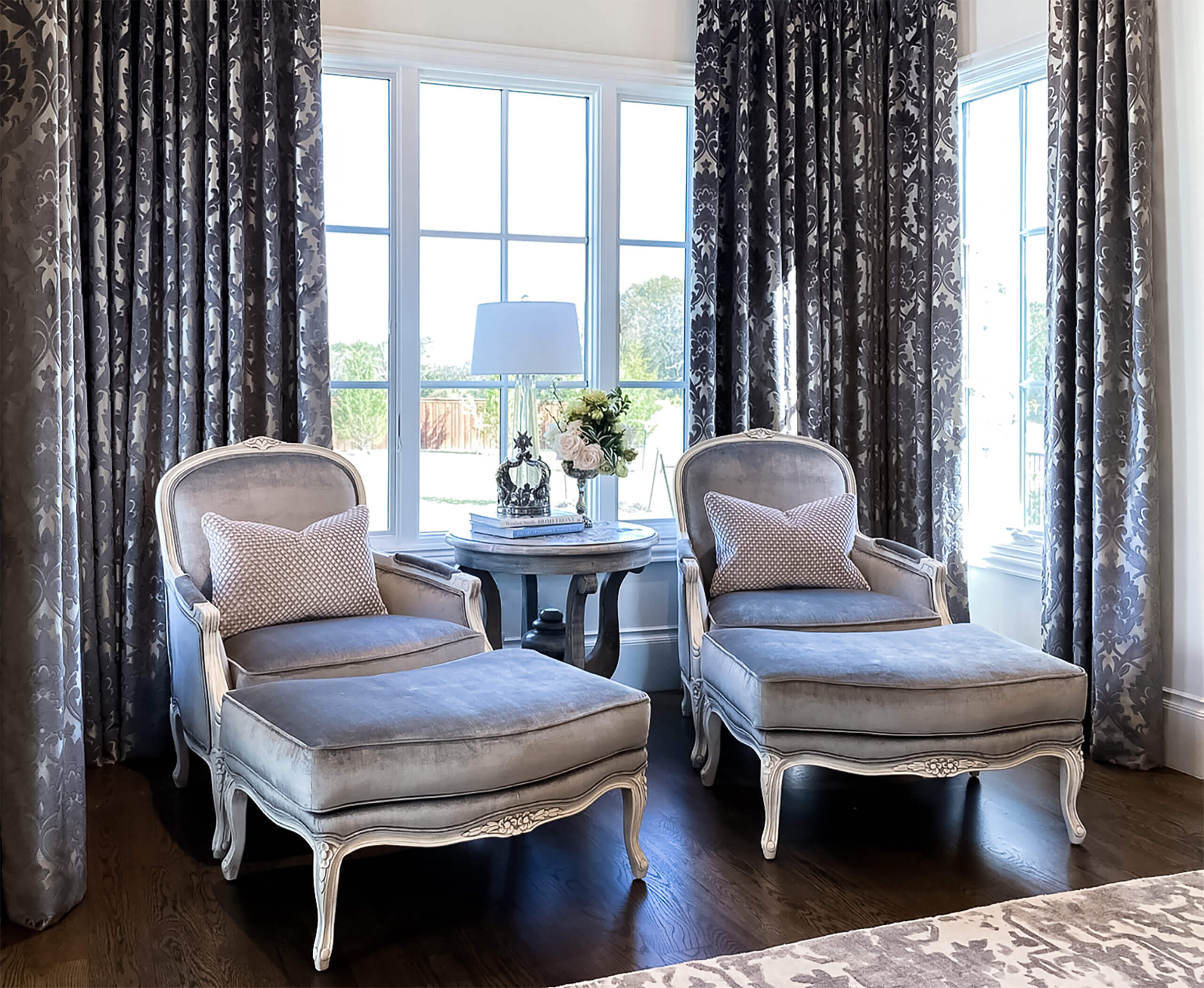 The most significant function of any room is its livability, which is exceptionally true for the primary bedroom. This room should be your oasis while also maintaining the most important elements that make up interior design as well as your personality.
The Foundation of Every Bedroom is the…
Bed, of course! They don't call it a BEDroom for nothing. Finding the right bed should be the first thing you do when you begin designing a bedroom. If you cannot find one that fits your personality, you can always go with a headboard. You can never go wrong with a tufted fabric headboard. Now, there are a few elements to take into consideration when selecting the bed. The two most significant are scale and balance. The scale of the bed determines the atmosphere of the room itself by how much space it takes up. There should always be a minimum of 3 feet on either side of the bed. This can help make any room feel grander. That's where balance comes into play. Designing a bedroom is a lot more complicated than it appears due to the lack of options at one's disposal. That's why if you can't find the right bed, using a headboard is an excellent alternative. Allowing you to choose the right height and color that'll help balance everything else in the room.
Nightstands, Dressers, and Drawers, oh my!
Next up are the nightstands! When making nightstand selections, the function also plays a huge role, so you'll want to consider storage space. For example, do you like to read before bed? How much space do your books take up? The shape is another crucial factor to consider. My go-to sizes for nightstands usually have a width between 32″-42″, are between 18″-21″ deep, and 28″-36″ in height. If you feel your room has too many corners, add some curves with a lovely 30 "x24" oval nightstand to help round things out. Just remember to maximize the space you'll have depending on the negative space that's left in the room. It's all about balance.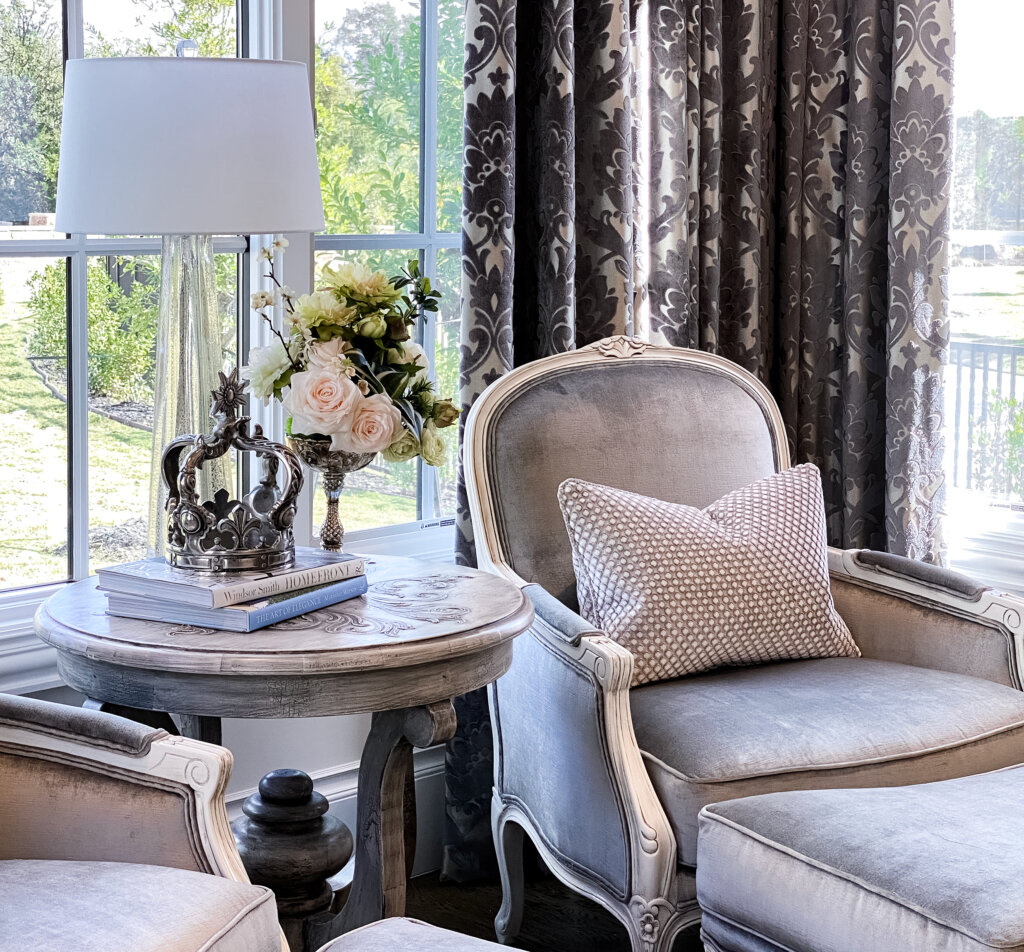 Creating an Oasis
Your bedroom is what you make of it. It can simply be a place where you sleep, or it can be your very own oasis. A cozy and comfortable space for you to relax and escape the stresses of the outside world. Creating a beautiful sitting area is one of my favorite things to do for my clients—a place to kick up your feet and read a book, watch movies, etc. I love creating sitting areas for my clients near the fireplace. However, if you don't have one, but have an enclave, definitely use the enclave. And if you can, add a bench! For example, placing it at the end of your bed. Making it the perfect spot to put your shoes on in the morning and add any other finishing touches, plus it's a place to lay your duvet at night rather than laying it on the floor.