How to Make an Entrance | Entryway 101
by Haus of Blaylock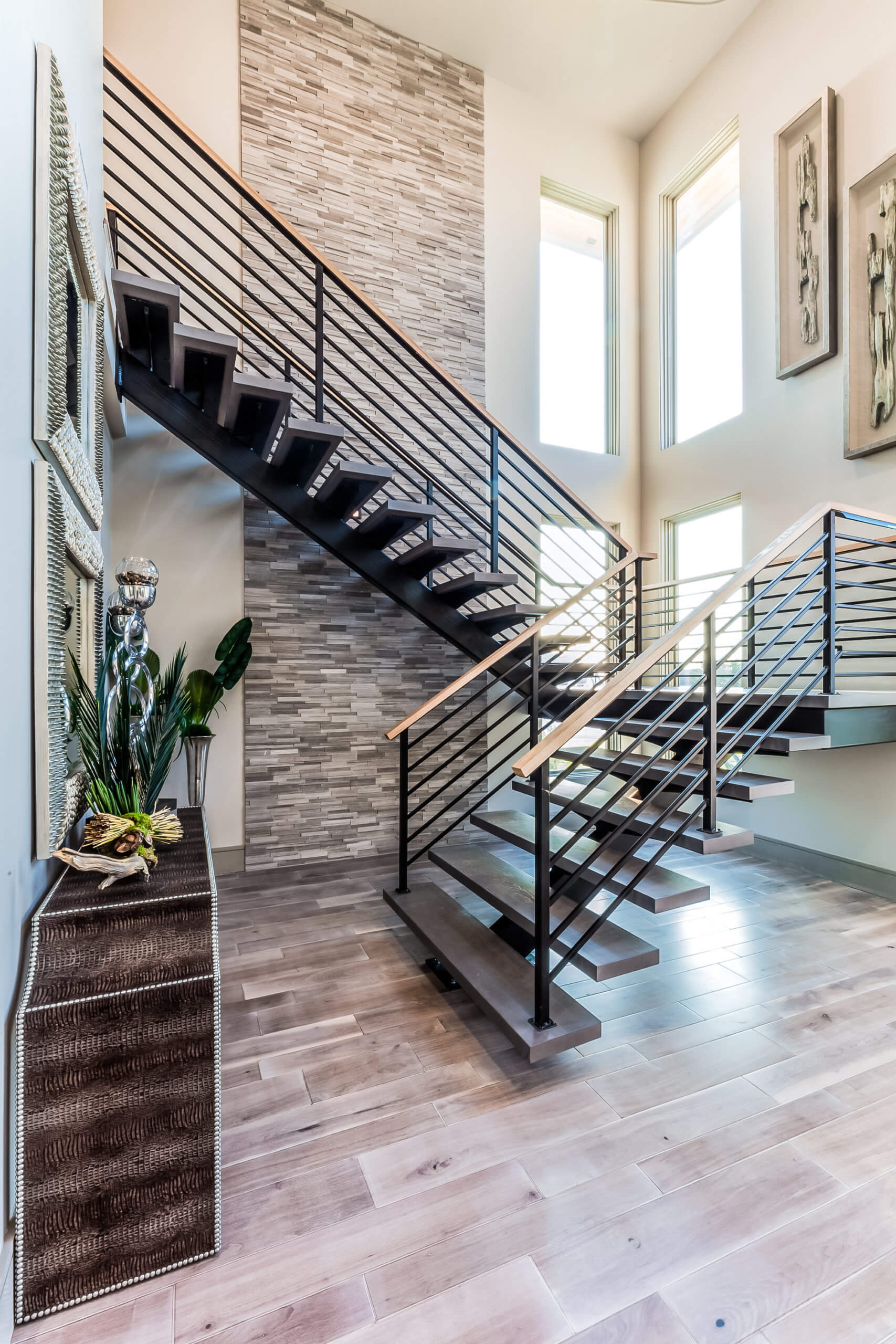 Entryways are all about creating that moment of captivation for you and your guests when first walking into your home.
For Smaller Spaces
Here's how to create an entrance for those of you with smaller entryways. First, you'll want to add a leggy console table to provide some surface space that will offer a landing spot suitable for accessories. If your entryway is part of the family room, I recommend adding a hanging piece of art from the ceiling over the console; it'll help make the space it's own. For those who need help making your entry feel more open, add a mirror to reflect light; it'll help expand the space. Another tip is to use small pieces of tile for the flooring. Small tiling adds definition and conceals the size of the space that larger tiling wouldn't be able to do. Wainscotting is another excellent tool to use to add interest and definition to a small space. Now for the lighting. You can never go wrong with a flush mount or semi-flush light fixture for those of you with low ceilings. For tall ceilings, a chandelier or hanging pendant will help add visual interest to the area.
For Larger Spaces
If you have a grand entry and enough space, there's no question you'll need a center hall table. To figure out the size of the table, my rule when it comes to any piece of large furniture, you'll want about 3 feet of walk space on each side. What makes it more exciting is knowing that you'll be able to see the base of the actual table, and nowadays, there are so many pedestal tables to choose from. If the entry doesn't call for a center hall table and instead a console table, unlike the smaller space type of console, larger spaces allow for larger console tables that you can use for storage space.
Stairways in Entryways
If you have a stairway in your entryway, don't worry, I didn't forget about you. Unfortunately, if the railing and stair material looks worn out or outdated, your best bet would be to rip it out and replace it with wood treads and risers or a carpet runner. But don't stress, that's why I'm here. First, you'll need to stain the treads to match the rest of your home's wood flooring, then paint the risers so they'll match the trim. If the only part of the stairway that seems outdated or worn-out is the railing, I suggest just painting it. However, if you'd like to replace the railing, go ahead and update the spindles/iron.