Oly Studio | High Point Market
by Haus of Blaylock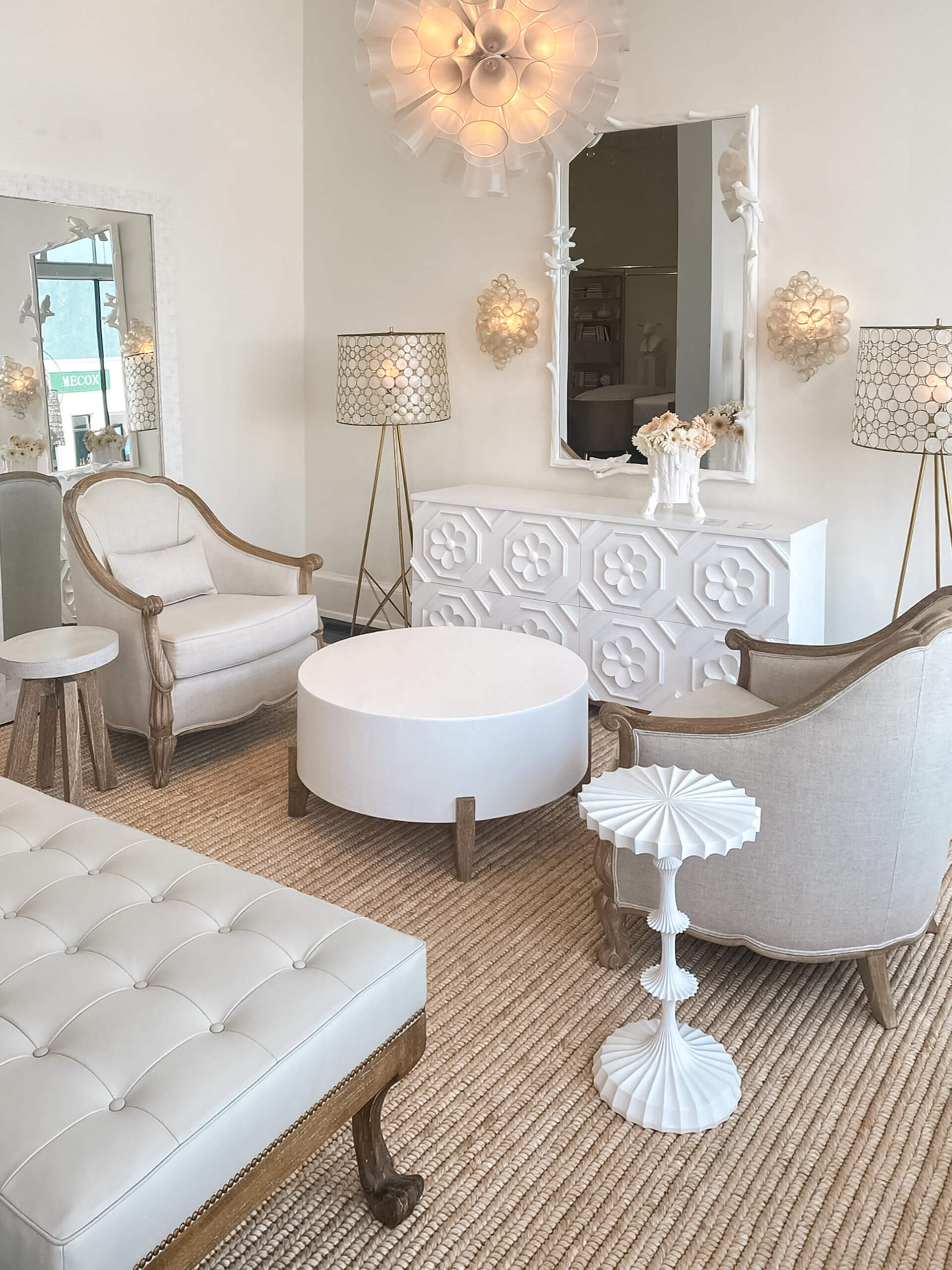 Happy Friday, everyone! Before we step into the weekend, I wanted to tell you all how I spent this past weekend!
Last weekend was the High Point Market, located in High Point, North Carolina. It's the largest trade show in the world when it comes to home furnishings, making it the prime spot for me to be when making selections for my clients! They carry over 2,000 brands, but only a rare few genuinely capture my eye. The first one on the list is Oly Studio.
The Casual Elegance of Oly Studio
Over the past twenty years, Oly Studio has become a household name if you're looking for something with a bit of casual elegance. Whether they're releasing furniture, art, or lighting, you can be sure it'll be classic yet fresh, luxurious, sophisticated and cool, just like the founder's Kate McIntyre and Brad Huntzinger.
But don't take my word for it. See for yourselves.
Crisp, Casual, and Comfortable
This gorgeous collection was suffused with light creating an atmosphere crisp and comfortable. All the hallmarks of being at ease are elevated are seen with the help of the furnishing's natural finishes.