Performance Fabrics 101 | Fabrics First
by Haus of Blaylock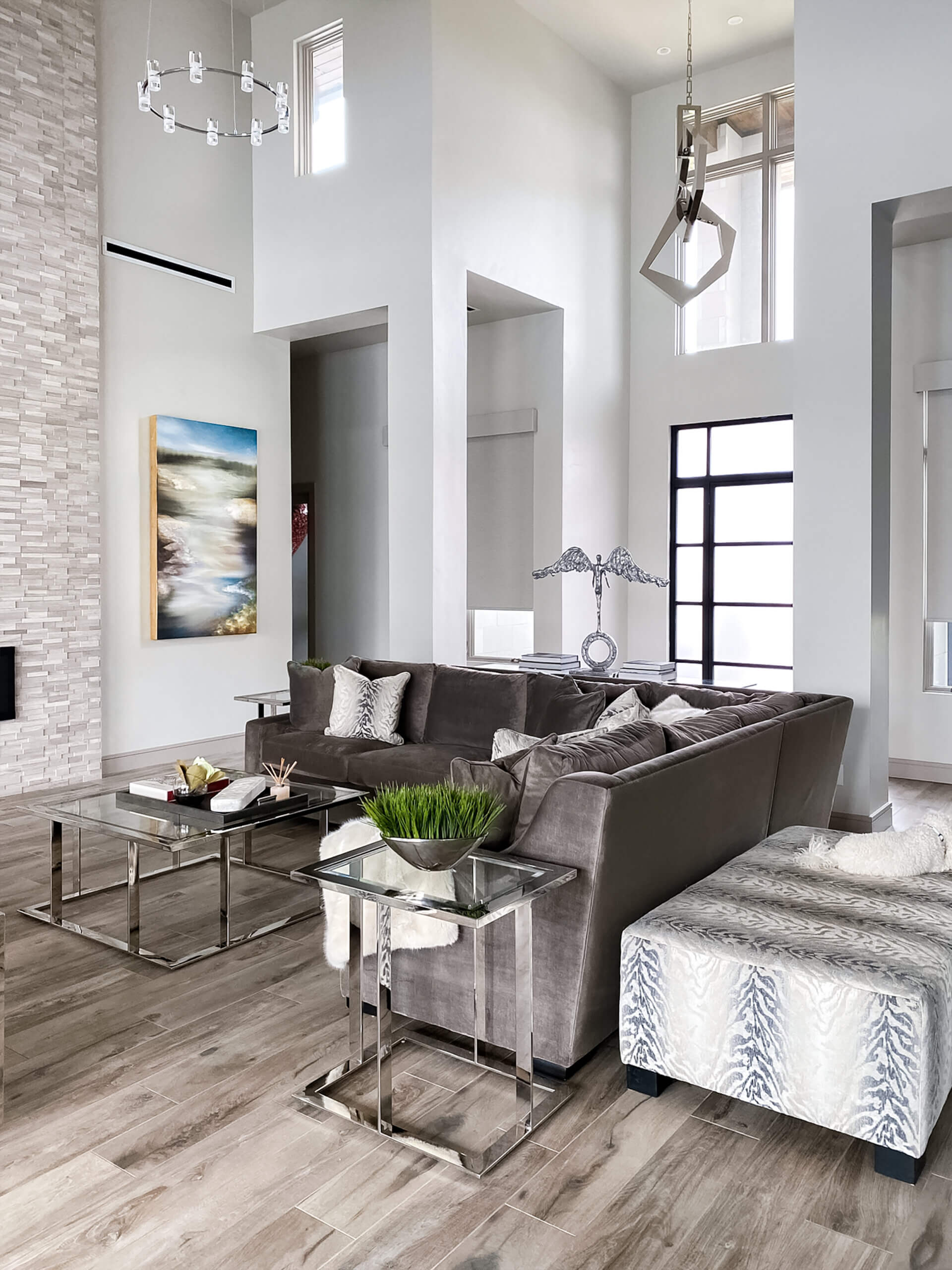 One of the remarkable things about buying custom furniture in today's world, are the performance fabrics. These "kid-proof fabrics" can repel water, repel any liquids, and can hold up to your pets, making your furniture effortless to clean up. Performance fabrics are all about living smarter.
When I first started my career in interior design, performance fabrics were scarce, often considered outdoor fabrics because they were only used for patio furniture. Not to mention, they were incredibly scratchy. Now, thanks to the advancement of materials they're considered indoor-outdoor fabrics because of they're super soft texture! They're incredibly comfortable. You can't even tell the difference between indoor-outdoor fabrics by feeling it.
Favorite Brands
There are HUNDREDS of different fabrics available today with performance fabrics graded in. There are even performance velvets that are much higher end. Leather too! Crypton is the leading industry standard for fabric protection because their cleaning products are hydrophobic, meaning any spills sit on top of the fabric. These fabrics aren't laminated; they look like linen and weave the performance fabric in.
Sunbrella is another one of my favorite fabric brands, because their fabrics are now considered indoor-outdoor. Their fabrics are super soft and colorfast-UV resistant, meaning the side of the pillows or furniture facing the sunlight, won't be lightened. They're also bleach cleanable. You can use a 10% bleach solution with your water and clean up just about anything.
Know Your Budget
Make sure to know your budget. These fabrics will increase your budget when you compare them to average fabrics, but you have to remember that they will also increase longevity. So people with pets or kids, these types of fabrics are definitely for you. If you don't have kids and have a more delicate household, you can probably work with natural fiber fabrics.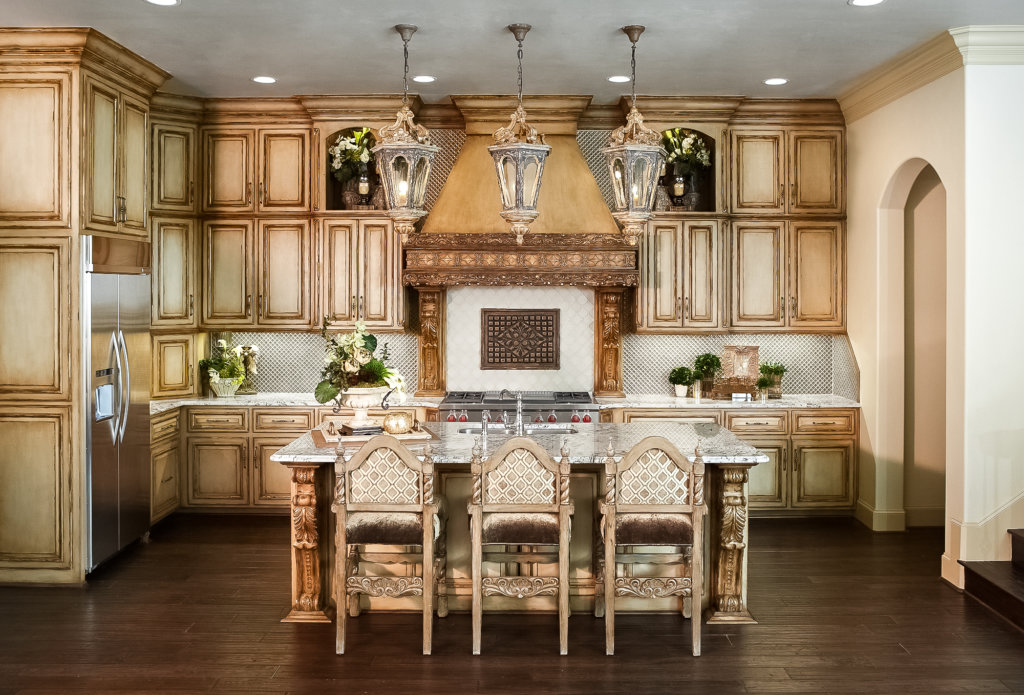 It would help if you also considered where these fabrics would be used. I'm always very conscious of where the performance fabric will be used to ensure my clients get the best possible style outcome. I like to use these types of fabrics in the family room or bar stools in the kitchen, dining room chairs. I'm not necessarily concerned with bedrooms because if you choose to eat in bed, the spills or crumbs will most likely only end up on your sheets.
Colors to Consider
Some of you may feel like the only possible color you can use are dark colors for your furniture when it comes to pets. But I'm here to tell you that you might be wrong. Dark color palettes dominated the first decade of the millennia; we're now seeing a resurgence in light colors and linen rather than leather. Light, fresh palettes have become very popular and have questions about which colors work best with pets. People tend to think that dark fabrics hide pet hair, but I beg to differ. Think of when you're wearing black leggings; think about all the pet hair you can see. Or if you have a black cat, you know better than anyone how quickly dirt begins to show.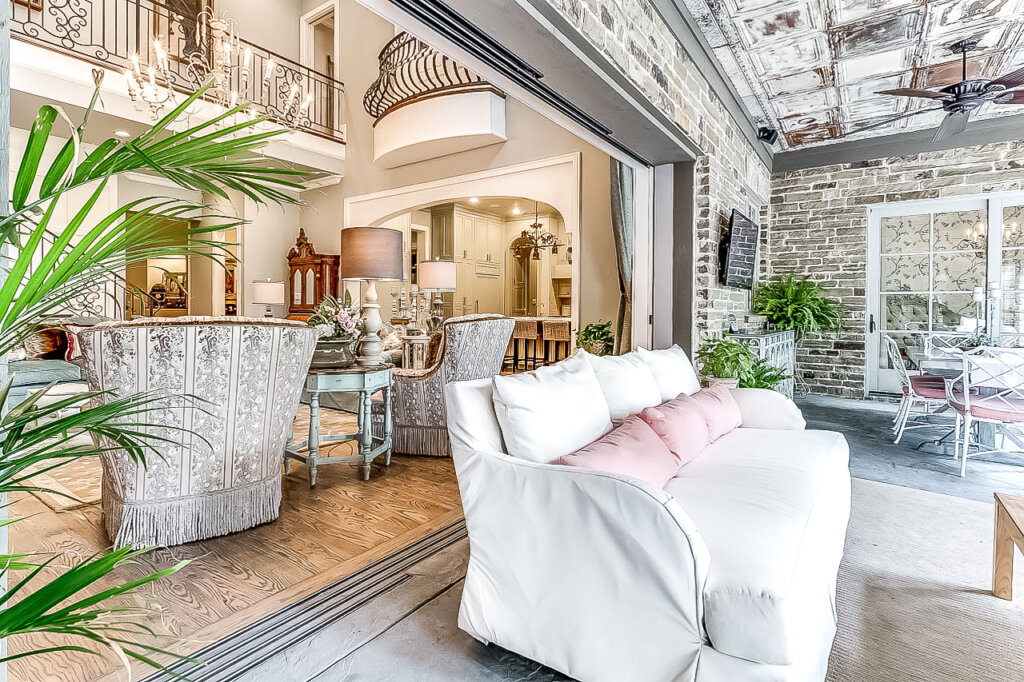 So my rule is to stick with medium to light tone fabrics. It's always best to have a variation of highs and lows within the fabric itself. For example, if you're using a dark fabric, include some variation to lift the color to a more medium tone. Or with a light sofa, try and have some variation with highs and lows, to be more forgiving, like a velvet or chenille. You always want to try and make sure there's a bit of variation to the fabric and be conscious of the room's purpose. What activities will be taking place around the furniture? Or if you're looking for velvet, maybe don't go for a solid color but rather a striated velvet, with a bit of high and lows—fabrics with this sort of variation help maintain and increase the longevity of the furniture.
Maintaining Your Fabrics
When it comes to investing and saving on furniture, my philosophy has always been the pricier the item, the more quality you'll get, the longer it'll last. The cheaper the sofa, the quicker it'll be run down, and you'll have to replace it.
Getting a well-made sofa makes it easier to maintain because of its quality. Even simply fluffing the pillows can do wonders to a sofa's appearance. It would help if you kept in mind the environment of where the furniture will be, so you can keep in mind what you may need to maintain it. Also, keep in mind that although you should think of furniture as an investment, it probably won't be the last sofa you'll ever buy, so don't stress too much about it. Leave the stress to me!
Performance fabrics are one of the ingredients to ensure that your space always looks lovely.
Remember to rotate your cushions as well! Fluff and turn, fluff and turn! It'll help extend the life of your furniture. It's all about how you maintain and care for your furniture, whether it's a low budget or more expensive, that'll determine its longevity.