Reclaim, Reuse, Recycle, and Redecorate | Reupholstery 101
by Haus of Blaylock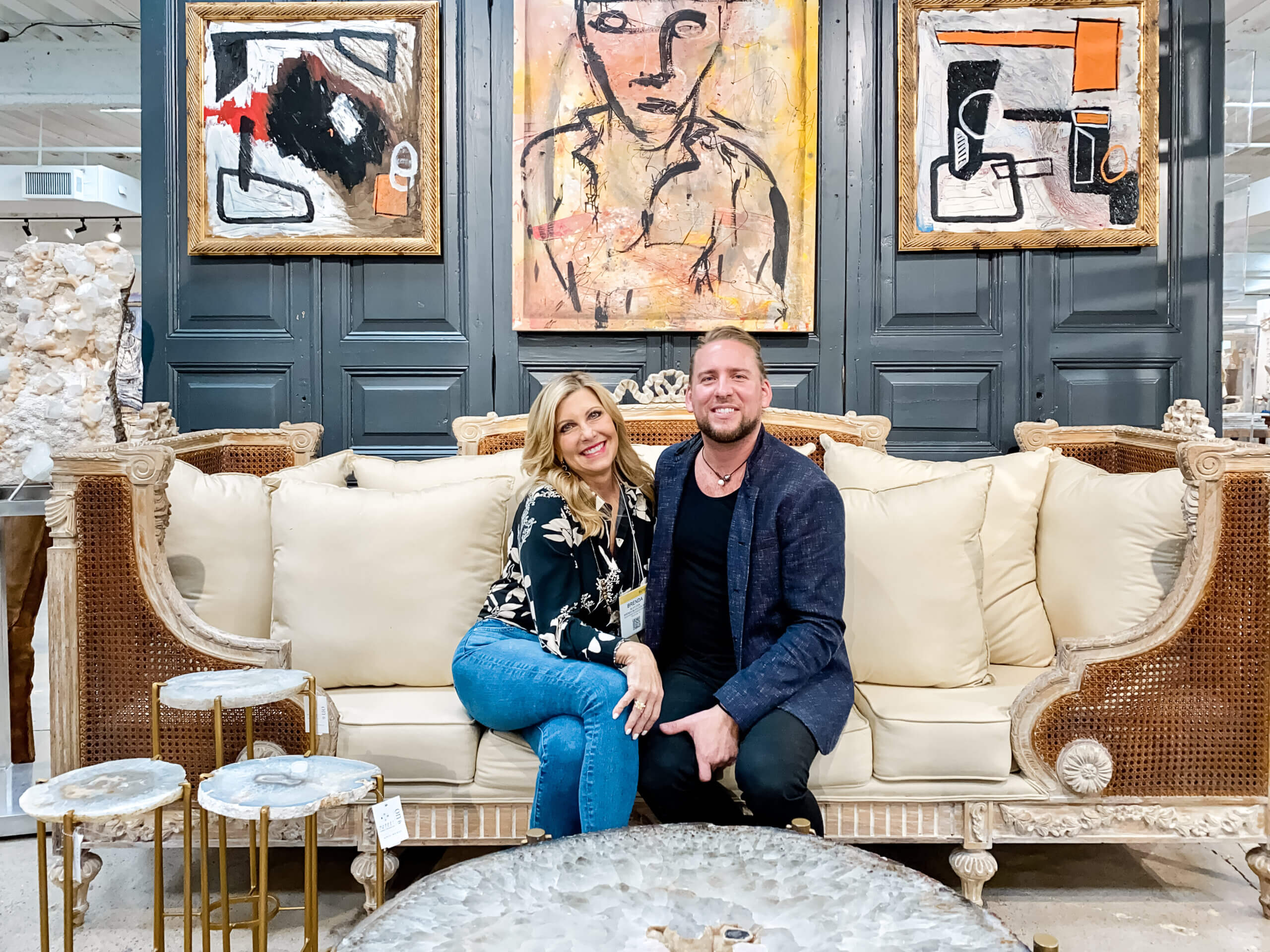 Using antiques and heirlooms has become increasingly popular. There's been a design paradigm shift between generations. As millennials are buying their own homes, they tend to decorate with antiques and repurposed items, a callback to the nostalgia of the early 2000s. Meanwhile, older generations are selling their old pieces of furniture to make way for a new and fresh design style as they step into retirement!
Younger generations love the idea of antiques because when they come across a piece that's not mass-produced or machine-made, something unique with the craftsmanship of being handmade, it's like finding a rare jewel, something only they possess.
Round Top Antiques Market
You may have noticed I traveled to the Round Top Antique's Fair in Roundtop, Texas, earlier this month for those of you that follow me on social media. For those who don't know, the Roundtop Antiques Fair is the nation's largest antiques, vintage, and junk show. Spanning across 20+ miles of barns, yards, and buildings, it's a designer's paradise!
Paul Michael Company
One of my favorite contributors to the Round Top Antique Market is the Paul Michael Company. Their principles are reclaim, reuse, recycle, and redecorate, and their exclusive collection is 100% American-made using pieces constructed of architectural salvage and reclaimed wood, collected by Paul Michael himself. I had the fantastic opportunity of visiting with him and his wife at his showroom in Dallas just a few weeks ago! They're genuinely both inspiring treasure hunters.
Reupholstery 101
When it comes to reupholstery, the frame is the most important. If you invest in a good sofa and the structure is holding up and hasn't lost shape, the next thing you'll want to do is take a look at the sofas filling. You'll want to figure out the manufacturer because, for all you know, they may offer refillings. If the sofa style is still being made, order new inserts. Models sewn by the same vendor are stitched the same way, so you may not need to send in your cases. However, if you are using a different vendor, you're the best bet is to send them in. I work with top vendors in the industry, and I know that I can reorder inserts at any given time, which you wouldn't be able to get with cheaper made sofas.
The Fabrics
Fabrics are the cornerstone of reupholstery. Take note of where the fabric is positioned on the piece of furniture to determine how much you'll need. For example, let's say you're reupholstering a couch. If the fabric is looking worn and you buy new covers for the cushions, the dye lots won't match years later. It would be best if you also considered the sentimental value of the piece. Reupholstery can get pretty expensive, and some of you may be better off purchasing a new frame, new cushions, new fills, new everything. This is primarily due to the amount of yardage that goes into reupholstering an entire sofa.
Investing & Saving
Reupholstering furniture is such a great way of investing in your furniture. Although you'll need to ask yourself how long do you plan on having this piece of furniture. If this is a piece of furniture you want to be able to keep decades down the road, I highly recommend investing in a piece that is a bit pricier. Pricier items last a lot longer due to the quality and craftsmanship that went into creating the piece. With this in mind, you'll know the frame of the furniture will really be able to withstand the test of time, and you can reupholster the piece to your hearts content!