Elevate Your Bathroom Design with Custom Shower Curtains
by Haus of Blaylock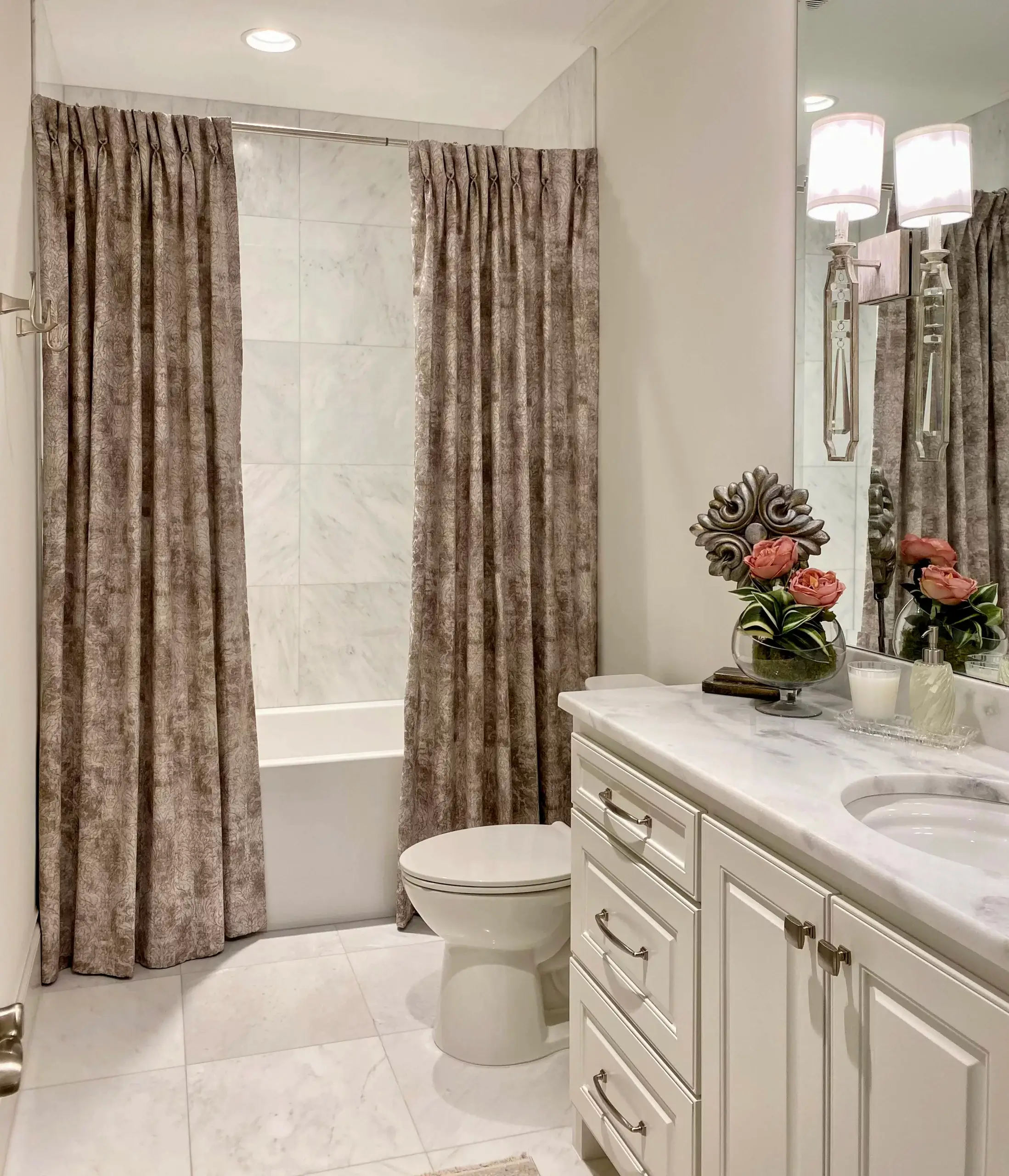 At Haus of Blaylock, we understand that your shower curtain is not just a functional item but also an opportunity to showcase your unique style and taste. Our custom shower curtains allow you to transform your bathroom into a sanctuary of luxury and creativity. Let us take a moment to share some key aspects of our service and how it can elevate your bathroom experience.
Unleash Your Creativity and Enhance Your Bathroom's Aesthetics
Whether your design style is contemporary, modern, transitional, or traditional, you have the freedom to unleash your creativity and bring your vision to life. The shower curtain is often a focal point in any bathroom. By opting for a custom design, you can elevate the aesthetics of your space effortlessly. Our design team will help you choose the right colors, patterns, and motifs to harmonize with your existing décor or create a striking contrast for a refreshing change.
Quality Craftsmanship
We pride ourselves on delivering superior craftsmanship in every product we create. Our shower curtains are meticulously crafted using premium materials, ensuring durability, functionality, and a luxurious feel. You can trust that our curtains will withstand the test of time while maintaining their beauty.
Tailored to Your Space
Every bathroom is unique, and we believe your shower curtain should be too. Our custom shower curtains are made to measure, ensuring a perfect fit for your specific shower or bathtub. Whether you have a compact powder room or a spacious master bathroom, we will customize the dimensions to suit your needs.
Unparalleled Personalization
We believe that every detail matters when it comes to creating a truly personalized space. From selecting the fabric to choosing the trimmings and accessories, we offer a range of customization options to ensure your shower curtain is one-of-a-kind. Our goal is to bring your vision to life while maintaining functionality and practicality.
Are you ready to transform your bathroom with a custom shower curtain? Click here to explore our portfolio, browse through design inspirations, and get in touch with our design team. We can't wait to hear about your ideas and turn them into reality!
Stay tuned for our upcoming blogs, where we will delve deeper into the world of interior design and share tips and tricks for creating stunning bathroom spaces. Don't forget to follow us @hausofblaylock for daily design inspiration and updates on our latest projects.