Exploring the Unique Architecture of Alys Beach: Influences and Design Elements
by Haus of Blaylock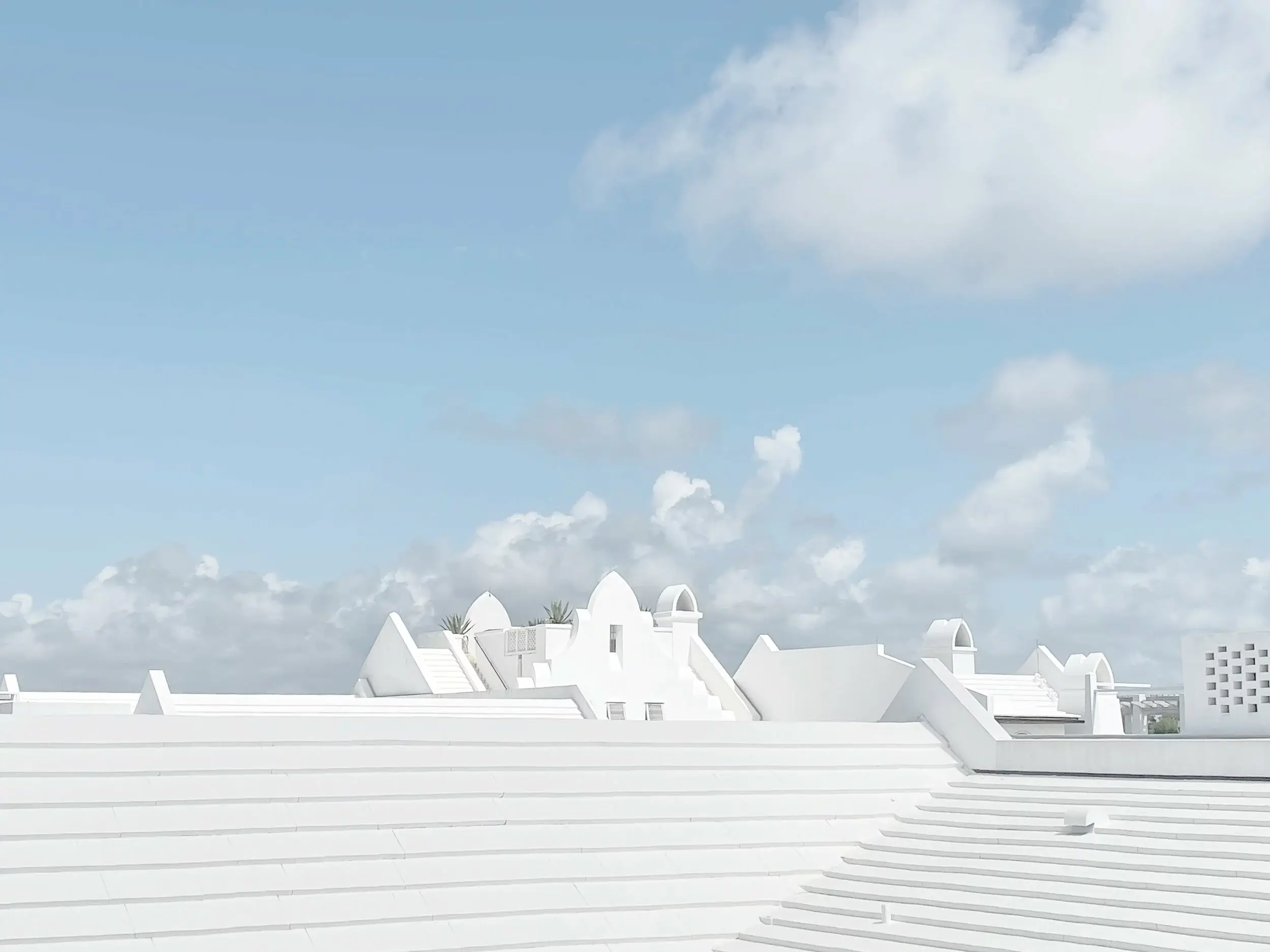 Nestled along the stunning Gulf Coast of Florida, Alys Beach stands out as a breathtaking destination that seamlessly blends architectural beauty with a coastal lifestyle. The distinctive and captivating architecture of this idyllic community has earned it renown, as it draws inspiration from various influences and incorporates unique design elements. In this blog post, we will delve into the fascinating world of Alys Beach's architecture, exploring its influences and highlighting the key design elements that make it truly one-of-a-kind.
A Fusion of Influences
Alys Beach's architecture is an intriguing fusion of various influences, creating a style that is both timeless and contemporary. The primary inspiration comes from the classic architectural traditions of Bermuda and Antigua, with their whitewashed facades and elegant courtyards. This influence is evident in the clean lines, crisp white exteriors, and airy interiors found throughout the community.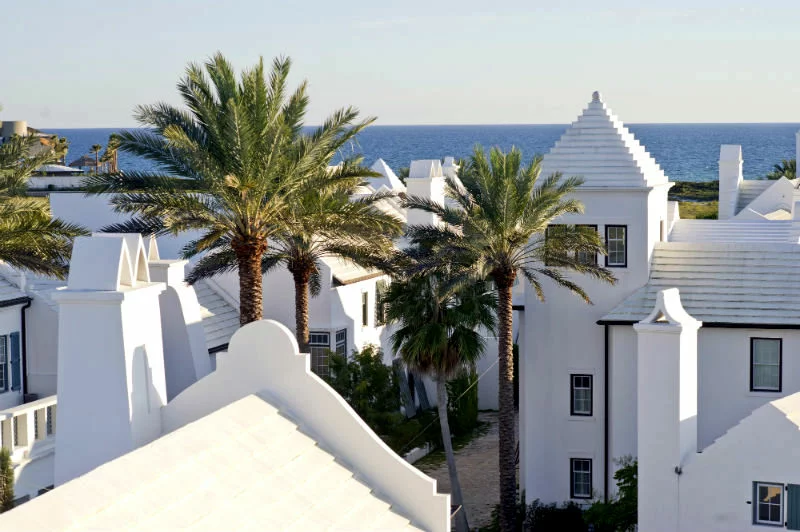 Courtyards: Capturing Serenity and Privacy
One of the most distinctive features of Alys Beach's architecture is its emphasis on courtyards. The designers carefully craft these tranquil outdoor spaces to provide a sense of privacy, while also fostering a strong sense of community. They adorn the courtyards with lush vegetation, elegant water features, and inviting seating areas, creating an atmosphere of serenity and relaxation.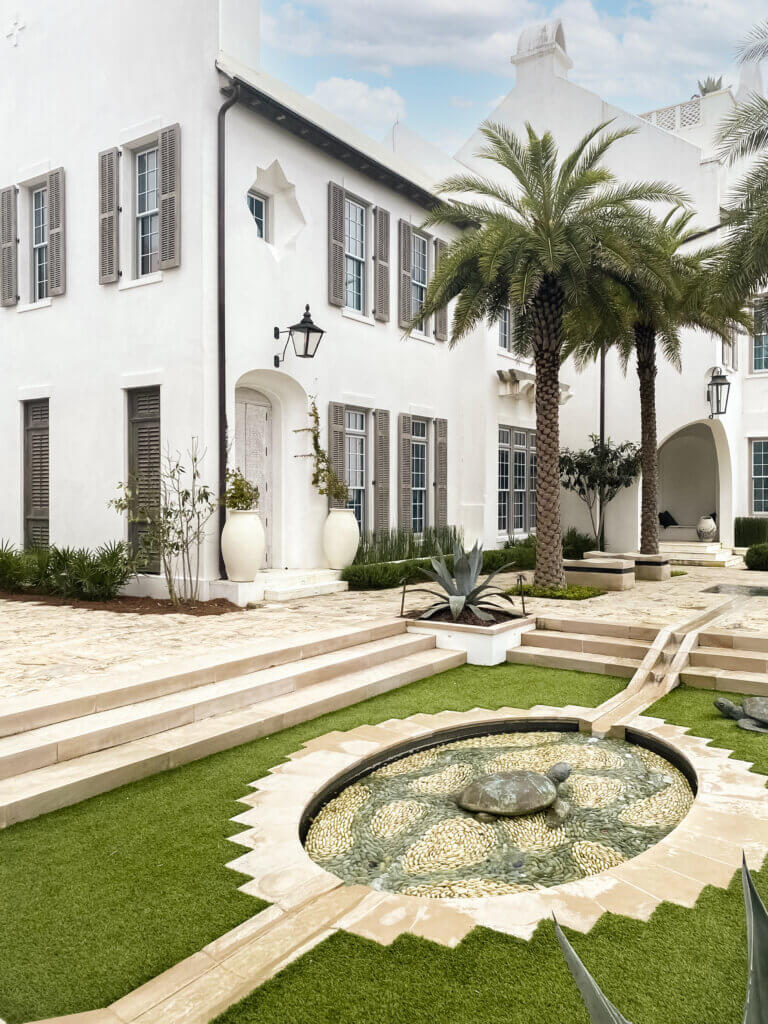 Compound Walls: Balancing Openness and Seclusions
In its architectural design, Alys Beach incorporates compound walls to maintain privacy and embrace the vibrant coastal surroundings. These walls, made of beautiful materials such as local stone, create a sense of enclosure without sacrificing openness. They serve as a harmonious boundary between private residences and public spaces, contributing to the overall aesthetics of the community.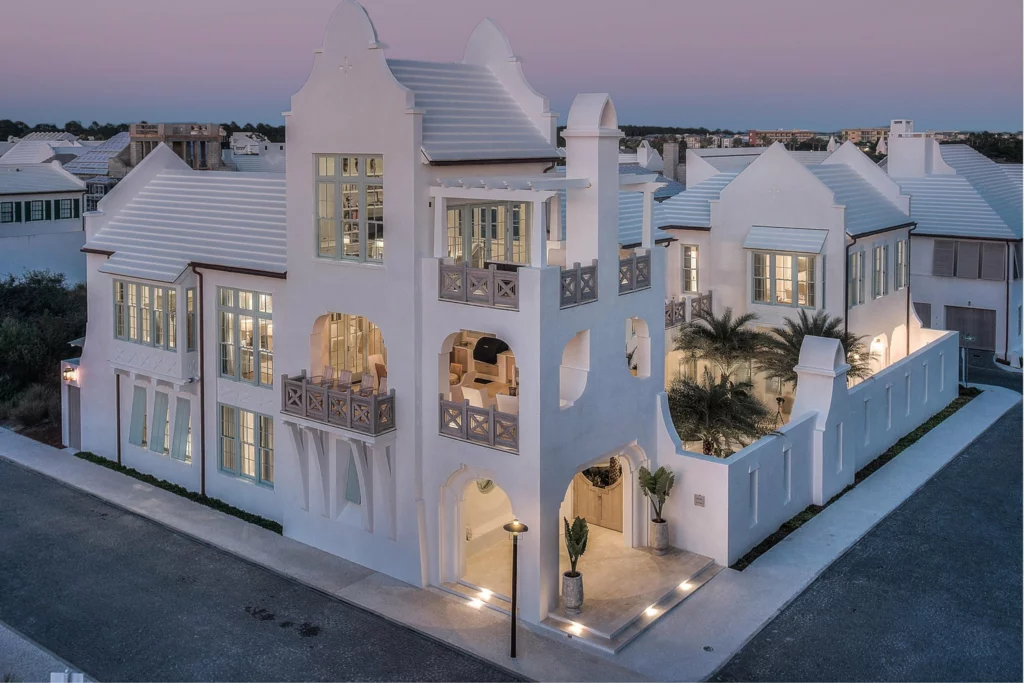 Rooftop Terraces: Panoramic Views and Outdoor Living
Alys Beach takes full advantage of its picturesque location by including rooftop terraces in its architectural design. These elevated spaces provide residents and visitors with breathtaking panoramic views of the Gulf Coast and the surrounding landscape. Rooftop terraces also serve as an extension of indoor living spaces, offering opportunities for outdoor entertaining and relaxation.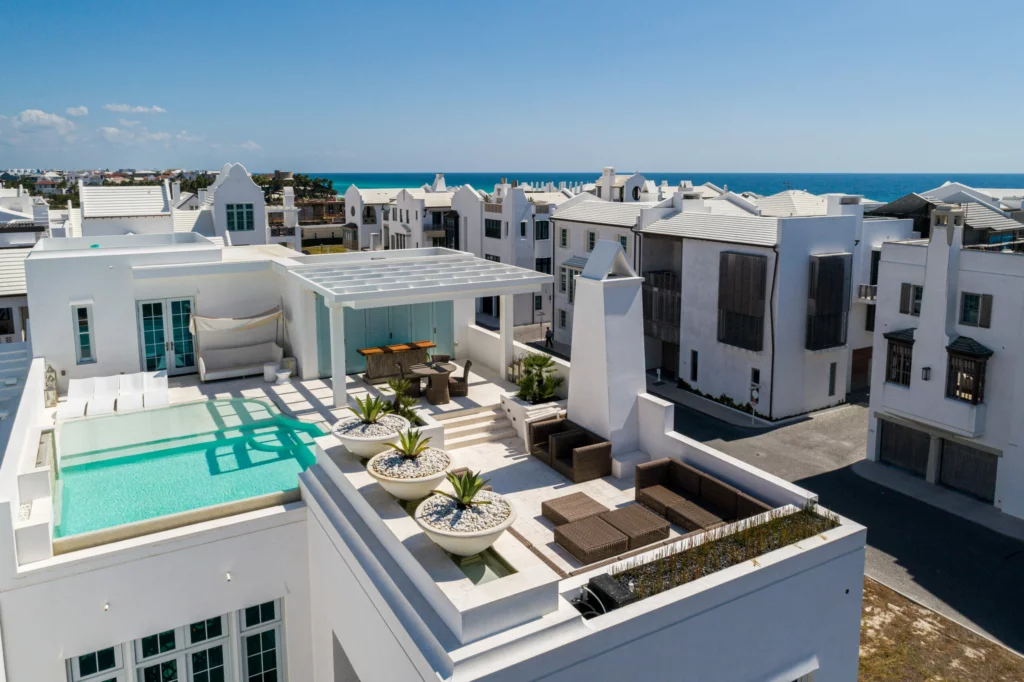 Commitment to Sustainable Design
Alys Beach embraces a commitment to sustainable design and environmental stewardship. The architecture integrates eco-friendly practices and materials, such as geothermal heating and cooling systems, solar panels, and rainwater harvesting. This approach minimizes the community's impact on the environment while enhancing the overall aesthetic appeal of Alys Beach.
Follow Haus of Blaylock on Instagram: @hausofblaylock
At Haus of Blaylock, we pride ourselves on creating custom interiors tailored to each client. Check out our portfolio to see the various design styles we've accomplished throughout our 25+ years in business.