Hardwood Flooring vs. Engineered | Selecting the Right Flooring for Your Home
by Haus of Blaylock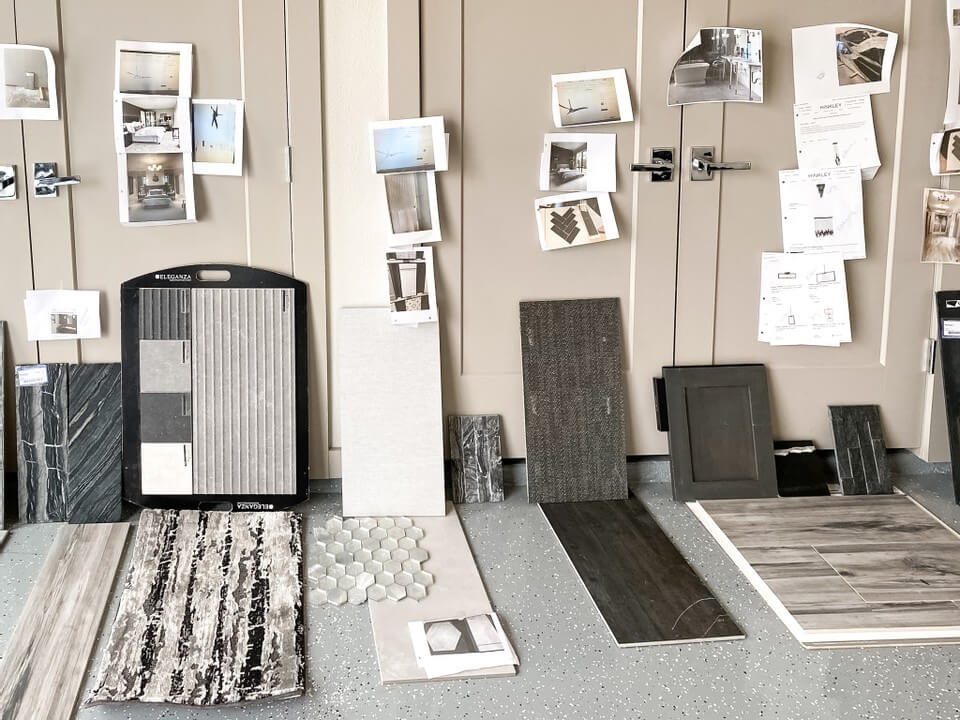 Are you having a hard time deciding which wood flooring may be best suited for you? Well, you've come to the right place. In today's blog, we'll be breaking down the pros and cons of hardwood flooring versus engineering so you can decide which one will be the most beneficial for your project.
Solid Hardwood Flooring
Real hardwood is just solid wood that is then nailed into your flooring. One of the advantages of having real hardwood is the warmth that it brings into a space. It's hard to put into words, but real hardwood carries natural energy with it that you can't get out of vinyl or laminate. Real hardwood has the ability to change as your style changes because it can be sanded down and re-stained, making it last for decades to come. This is why real hardwood adds so much value to a home. People tend to prize real hardwood, and it does elevate the space.
Now, since it's solid hardwood and not manufactured, it can be a bit on the pricier side. Solid wood is a relatively soft material, it's also more prone to getting dents, chips, and scratches. So be mindful of dropping anything on it, moving furniture, etc. Now, you can buff those out, but that's just something to consider. Hardwood floors are also subject to water damage. So be wary of where you place it in your home, (i.e., the kitchen) because you run the risk of replacing your floors if there's water damage.
Speaking of water, something to keep in mind is where you live. Hardwoods are not recommended for coastal areas due to the humidity level. High humidity can cause cupping, meaning the wood tends to expand and contract depending on the season and the humidity level. So it's not recommended for humid environments, unfortunately. 
Engineered Flooring
Now, let's talk about engineered hardwood, which is a layer of real wood with plywood underneath. Because of this, you get the advantages of having that warmth in your home I mentioned earlier, and it also gives you the opportunity for sanding if needed, just be sure to check the rating when making your selections. Engineered wood comes in a multitude of selections, from colors, textures, and sizes, the choices are endless. Not to mention, it's perfectly fine for human environments.
So if you're ever in the market for solid hardwood but can't quite seem to find that perfect match, engineered wood is the way to go. You get all the added benefits of using solid hardwood without the cost, although it can still be quite expensive. But having said that, you also get some of the drawbacks. For example, being prone to dents, chips, scratches, water damage, etc. So just remember to be mindful of that.
Spring is in the air, and it's the perfect time to refresh your home decor with luxurious touches that bring the joy and beauty of the season indoors.