Examples of Maximalism: Art Deco & Eclecticism
by Haus of Blaylock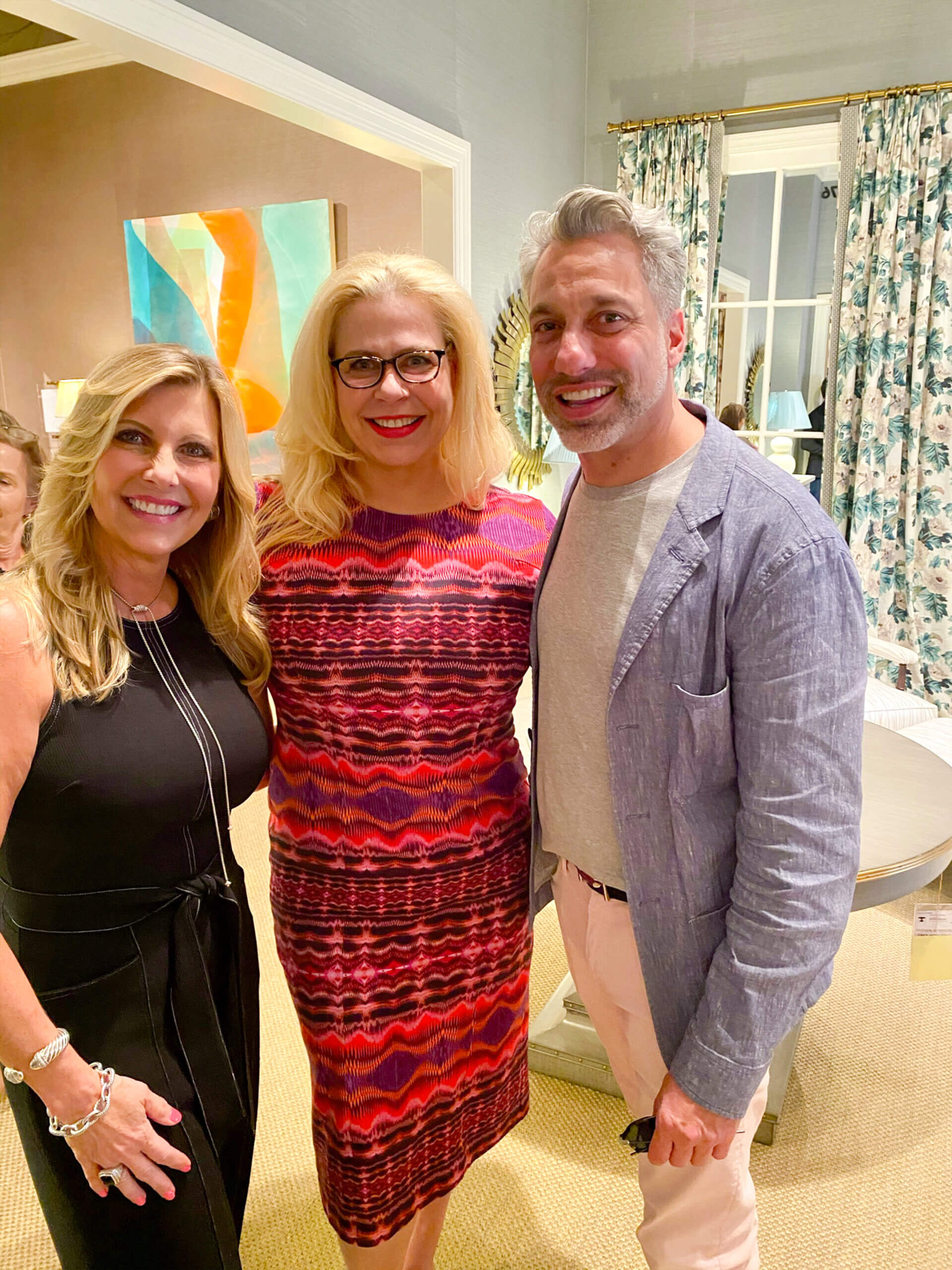 More is more. It's what you see in the design styles of Art Deco and Eclecticism and it's also the motto of this interior design style we'll be discussing in today's blog. Do you love layers of pattern? Layers of accessories? What about layers of color? Then maximalism might just be the design style you've been looking for.
What is Maximalism?
Maximalism is all about making an impact. Every single space has to have an impactful moment. Think of it as a vignette, always discovering something new. It's overwhelming with so much to look at, but at the same time, each item is unique and therefore has a purpose.
There's been a shift in the design world in recent years. People are opting out of neutral, tasteful, Scandinavian-style interiors and more toward colorful, patterned, and bold homes. The pandemic pushed this trend further as people realized they only have one life to live and want to be surrounded by what makes them happiest.
How to Incorporate Maximalism Into Your Home
Maximalism is all about mixing, but you also need to find the right balance. Here are my top 3 tips for curating the perfect space.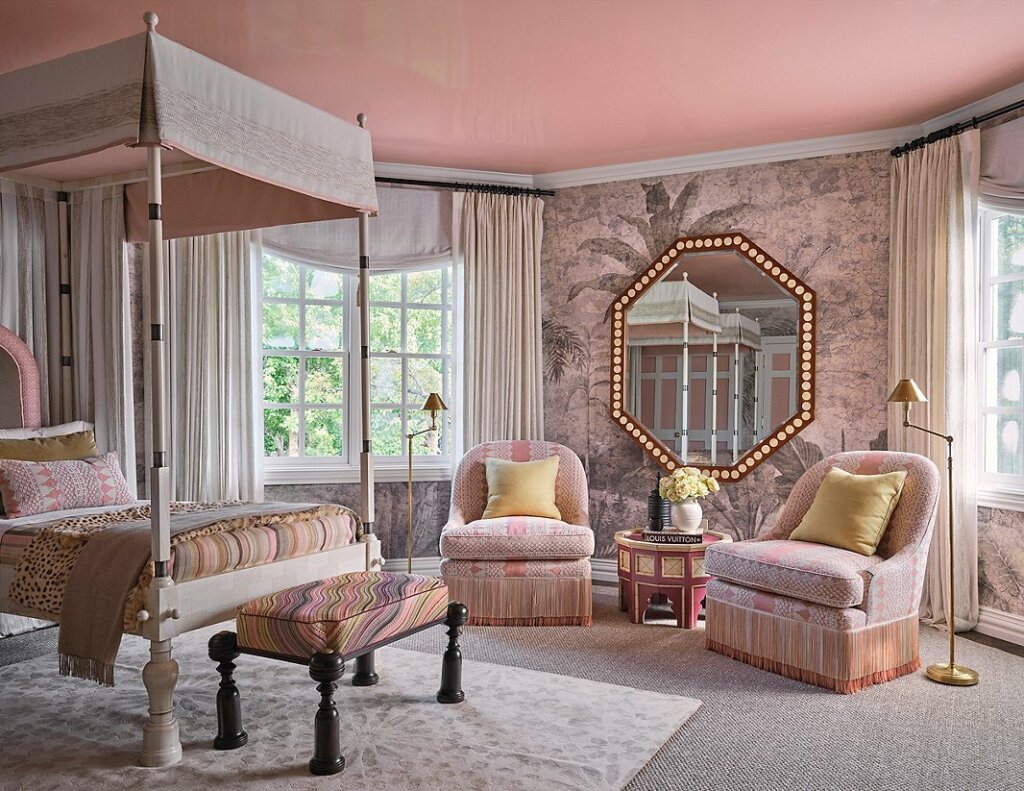 Color
You can use a variety of different patterns and textures but remain within a consistent color or color family to prevent the design from becoming too overbearing. The bolder the better!
"Think Pink" is what Martyn Bullard Lawrence had in mind when decorating this bold maximalist bedroom. Shades of pink can be seen in the Morrocan rug, all the way up to the lacquered ceiling.
Scale
Very important in any maximalist space. I recommend creating vignettes of spaces within the room.
Just take a look at this dining room designed by Corey Damen Jenkins. Instead of using a single large dining table, Corey opted for two smaller round tables instead to allow residents for maximum versatility.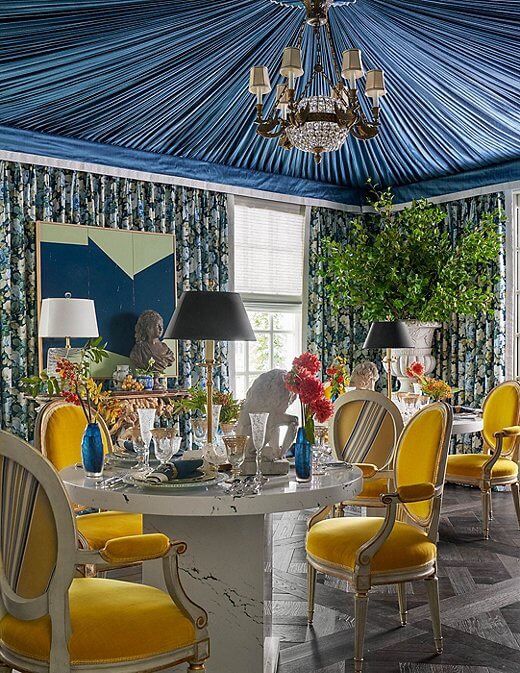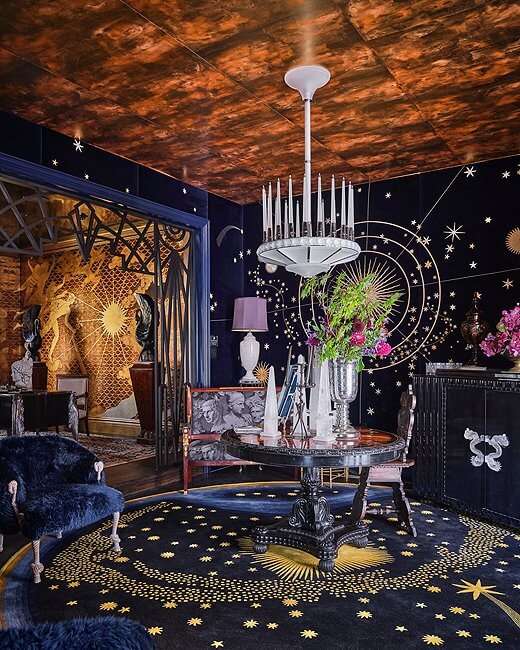 Pattern and Texture
Go big or go home. All you need is two poptastic patterns to take the lead in your design.
Paying tribute to Art Deco, mysticism, and the Roaring '20s, Ken Fulk takes it a step further. You can see his entire design come together by using a variety of different patterns and textures while staying within the bounds of maximalism design.
Masters of Maximalism
Martyn Lawrence Bullard, Corey Damen Jenkins, and Ken Fulk are just a few of my favorite designers that have become masters of this design style. But my absolute favorite is THE Alexa Hampton. Just take a look at this bedroom she designed for the 2nd Annual Kips Bay Decorator Show House in Dallas, Texas.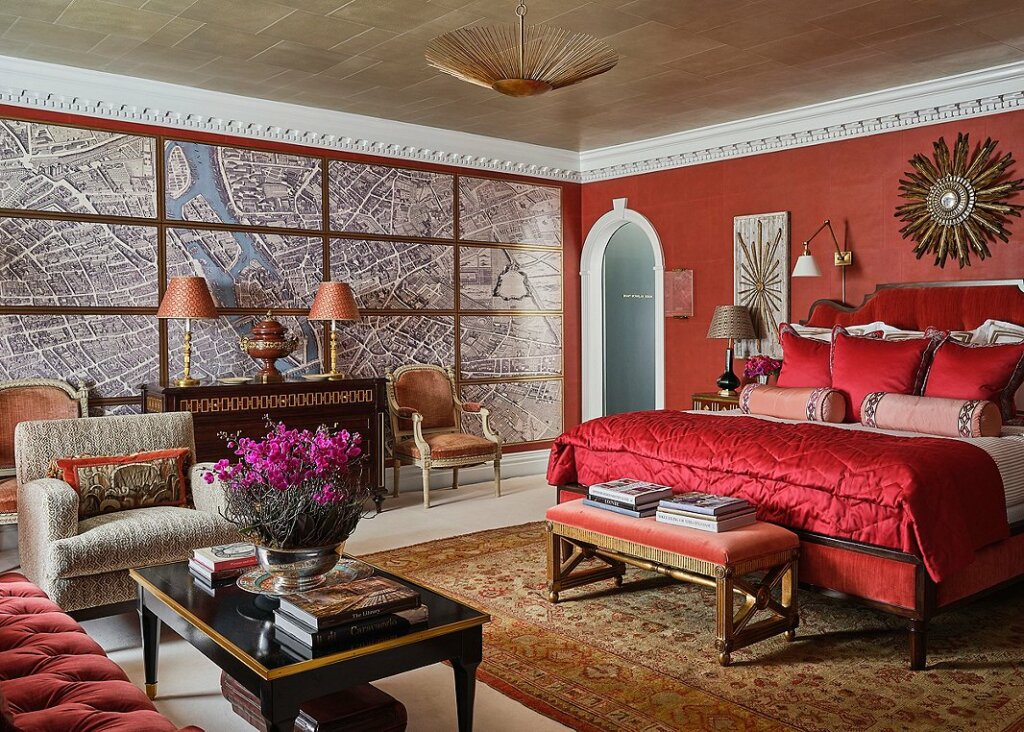 The color red makes a bold appearance in this beautifully designed bedroom, offset by white trim and different shades of taupe. Notice how Alexa Hampton uses scale to create these little moments seen in the different living spaces, such as the sitting area opposite of the bed. And last but not least, the various patterns and textures used throughout the bedroom come together to create a harmonious design.
Want to learn more?
Check out my previous maximalism blog.