Minimalism | Mid-Century Modern | Decades of Design
by Haus of Blaylock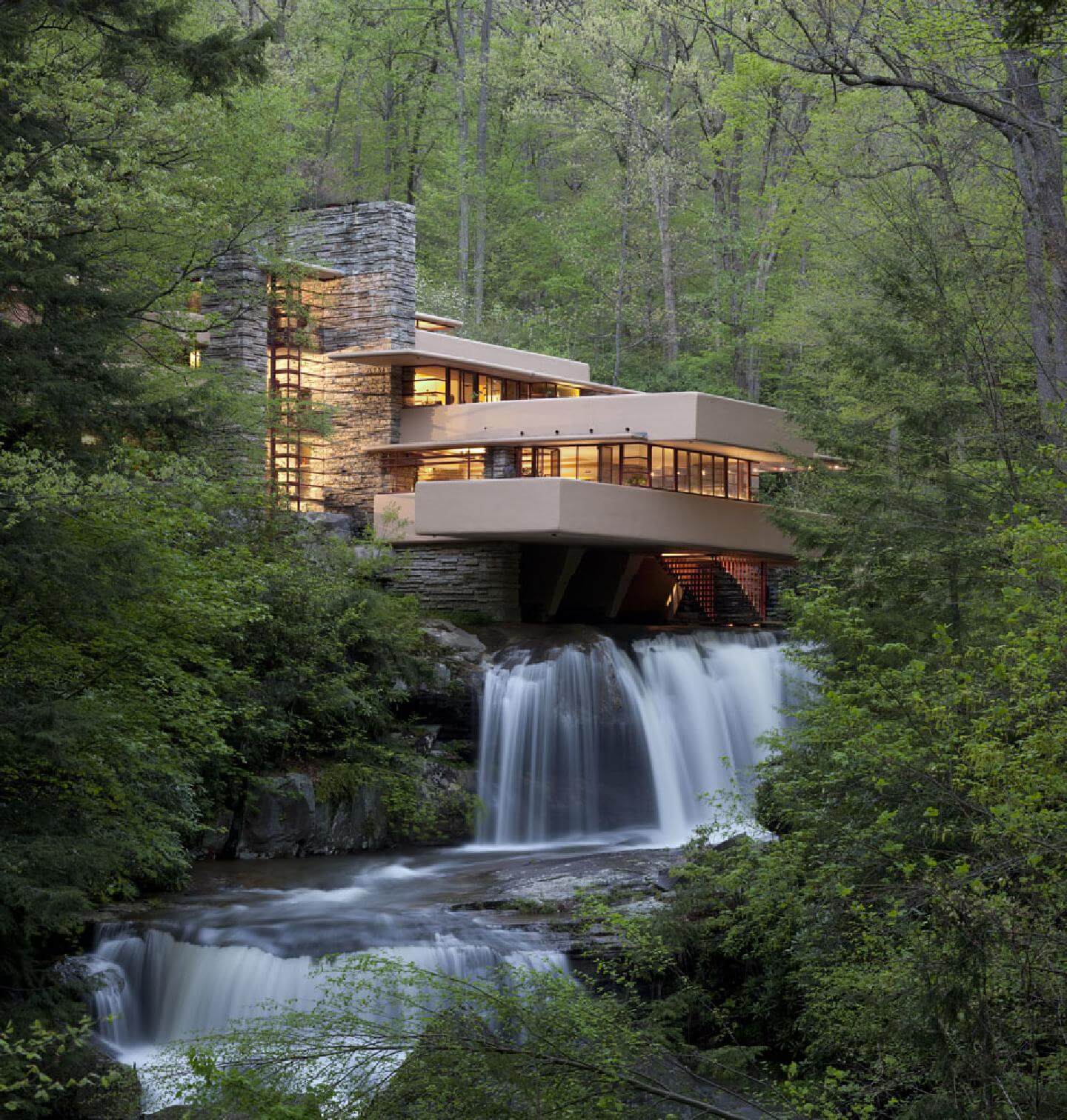 Today I'm going to help you bring mid-century modern into your home. First, we're going to review the history of mid-century modern design. Then we're going to explore what furniture to look for, which materials to use, which colors are mid-century, and what color palettes to use.
History of Mid-Century Modern
You have to remember that after World War 2, when mid-century modern became popular, traditional building materials were very scarce. Out of necessity, this led many designers to explore the use of new materials and new methods of construction – ultimately leading to the creation of beautiful organic shapes in new materials such as fiberglass, plastic, and plywood. These materials are a common element in mid-century modern design and often functioned as a backdrop for the bold pops of color. The use of wood accents in mid-century home decor comes from the Scandinavian influence and their love for natural materials. And although they kept things a little more rustic and natural, mid-century designs like to combine materials like plastic and wood for metal and wood, creating an exciting contrast between combinations of materials.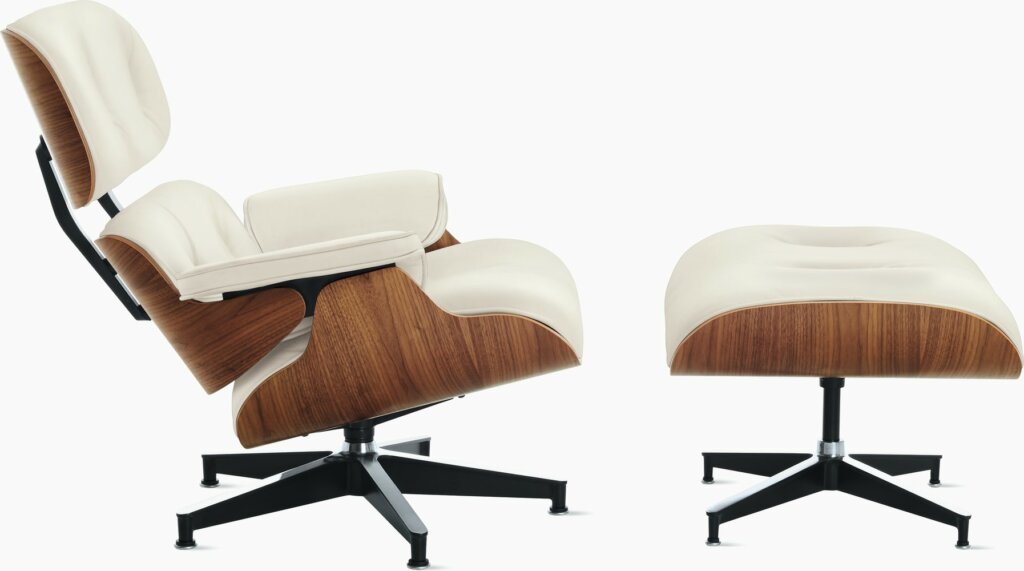 Icons of the Mid-Centuries
New technologies such as central AC allowed houses to open up to nature. Homes no longer had to act simply as a barrier to the elements. One of the most classic mid-century examples of this is Falling Water by Frank Lloyd seen in the photo at the top of this page. This new profound style of designing influenced our newfound desire to live in harmony with the outside world.
Frank Lloyd isn't the only architect turned furniture designer. There's also Ray Eames who designed classic pieces such as the Eames Lounge Chair and Ottoman seen in the photo above.
How to Incorporate it into Your Home
What exactly is the mid-century modern design style? Clean lines, simple shapes, new materials, and organic elements, mid-century is all about simplicity, functionality, that's long-lasting, but also sculptural and beautiful to look at – creating the perfect marriage between form and function.
Furniture Selections
What types of furniture are considered mid-century modern? Sofas that use clean, sleek lines are often elevated off the ground with tapered legs (brass caps or hairpin legs in solid wood), creating an overall rectangular shape with tight or tufted backs. Want to make the space a bit cozier? You can never go wrong with some throw pillows. They help by incorporating some organic curves into the design.
Since the mid-century modern is all about minimalism, you never want the design to seem tedious, but you don't want it to be too overwhelming either. My recommendation is to mix up the materials you're using, such as wood and marble, plastic and metal. If you don't want to invest in larger pieces of furniture, you can always find smaller decor items to incorporate into your space to get that mid-century modern vibe. At the end of the day it's your home, so have fun with it!
Colors to Consider
Popular mid-century colors include tones like yellow, gold, pumpkin orange, mustard, olive greens, warm reds, earthy browns, teal, and even some pastels like light pink and baby blue. Today, there's a mix between contemporary modern and the traditional settings of the 21st mid-century. It's up to you and your preferences to balance the two to achieve your desired look, but here are some helpful tips!
For an authentic look, use mid-century modern furniture with traditional mid-century colors. If you're not into citrusy color pops, try combining wood and mid-century shaped furniture with colors and materials like leather, brass accents, soft greens, tans, and whites for an earthy mid-century-inspired room. Bring it all to life with some fresh pops of greenery from outdoors. Or better yet, create a neutral base and integrate it through a bright pop of color (i.e., citrus, peacock, etc.) But, if you want to keep things more contemporary, keep the jewel tones and integrate colors like emerald and gold with rich colors like sapphire and mustard.
My TOP FIVE FAVORITE Mid-Century Designers
Take a look at some other beautiful mid-century modern spaces designed by some of my favorite interior designers! See if you can spot the different elements I mentioned above in each of the designs.