Selecting Windows for a Bayfront Haven In Pensacola
by Haus of Blaylock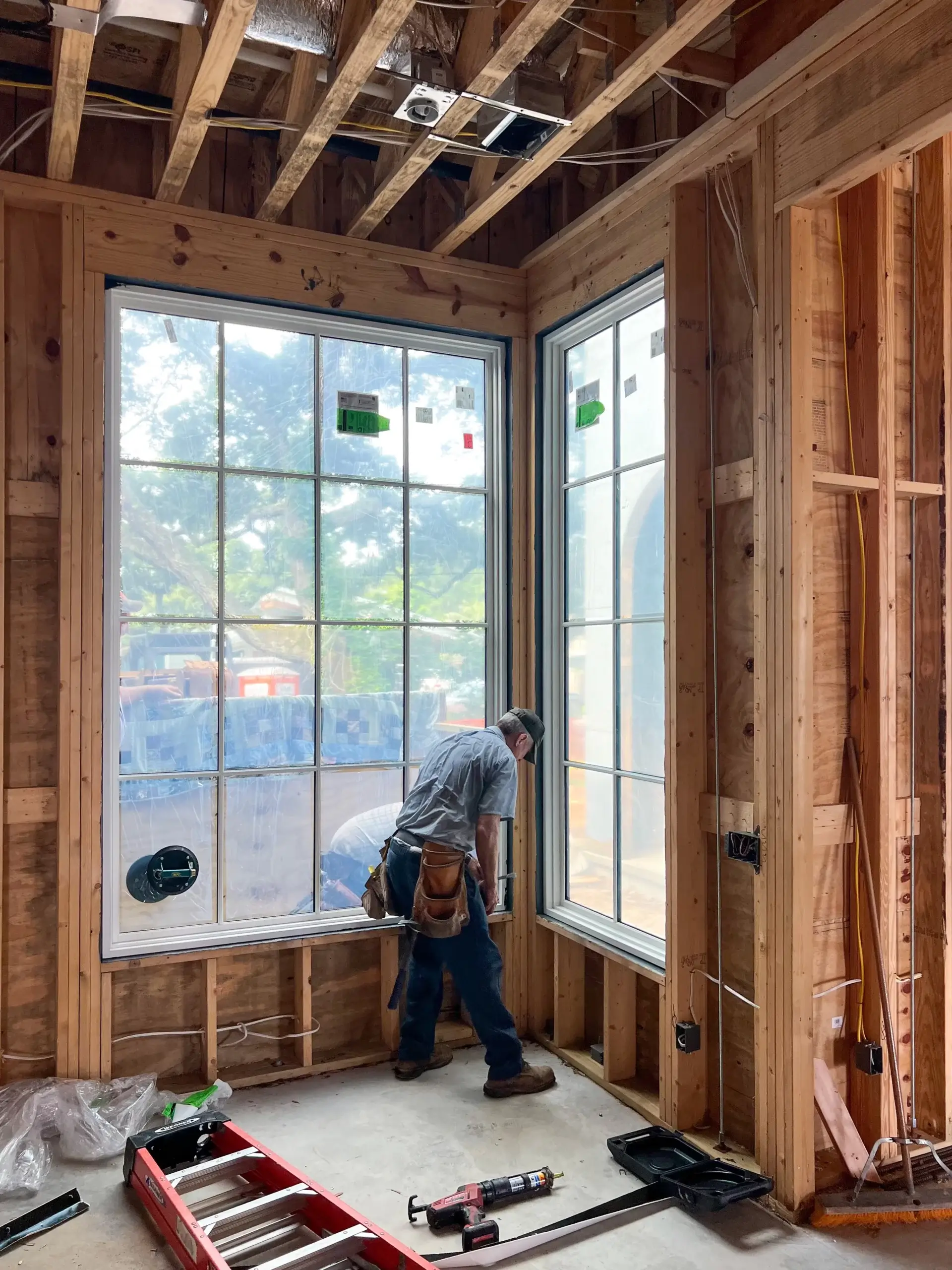 Welcome to Haus of Blaylock's luxury interior design blog, where we dive into the captivating world of creating stunning spaces. Today, we explore the exhilarating journey of selecting windows for a breathtaking new home construction project nestled along the picturesque Pensacola Bay. Our aim is to seamlessly blend refined aesthetics with a casual coastal vibe. All while ensuring functionality and resilience in the face of nature's forces. Let's jump into it!
Maximizing the View
Situated on the bay, our primary objective was to frame the breathtaking panorama of the Pensacola Bay Bridge. To accomplish this, we opted for vertical rectangle window panes, strategically positioned throughout the home to optimize views from various vantage points. These elongated windows draw the eye upwards, creating an illusion of expanded space and connecting the indoors with the natural beauty of the surrounding environment.
Balancing Beauty and Safety
Given the region's vulnerability to hurricanes, selecting hurricane-resistant windows was paramount. However, rather than compromising on style, we sought out options that seamlessly blended elegance with protection. High-quality impact-resistant glass allowed us to create a secure haven without sacrificing the desired refined aesthetic. These windows not only provide peace of mind during storm seasons but also enhance the overall beauty of the home.
Finding the Perfect Scale
To create a harmonious composition, we paid careful attention to the scale of the windows in relation to the overall architecture of each floor. On the lower floor, where white stucco dominates, we opted for larger windows that effortlessly blend with the expansive facade. These grand windows allow abundant natural light to flood the interior spaces, enhancing the sense of openness and welcoming the picturesque outdoor views.
Using Contrast to Add Visual Interest
To add visual interest and complement the black Hardie plank lap siding on the second floor, we incorporated smaller windows with a sleek profile. These windows create a captivating contrast against the dark exterior, acting as stylish focal points while maintaining a refined aesthetic. The strategic placement of these windows provides a rhythmic cadence to the facade, evoking a sense of modern sophistication that complements the overall design concept.
Streamlined Collaboration
Building a new home is an exciting journey. Every detail counts when it comes to creating a comfortable and energy-efficient living space. Among the crucial elements of any new construction project are windows. At Haus of Blaylock, we collaborate with top architects and builders to streamline the window selection process. We act as a liaison to ensure seamless communication and coordination. Our involvement helps avoid potential design clashes and facilitates a smoother construction process.
Contact Us
Follow Haus of Blaylock on Instagram: @hausofblaylock
At Haus of Blaylock, we pride ourselves on creating custom interiors tailored to each client. Check out our portfolio to see the various design styles we've accomplished throughout our 25+ years in business.